Audient iD22 Features:
2-in/6-out high-performance 24-bit/96kHz AD/DA converters
Two superb Class A mic preamplifiers
One discrete JFET instrument input
Fully balanced insert points for integrating outboard gear
High-current headphone amplifier fed by an independent DAC
Main and alt stereo outputs
8-channel ADAT I/O
User-defined console-style monitoring functionality with hardware control
Class-compliant USB2.0 connectivity with integrated DSP mixer
+48V phantom power for your condenser mics; -10dB pads
Plug-and-play CoreAudio Mac OSX operation
Phase reversal and low-end rolloff per channel
Audient Console Mic Preamps

The professional sound you deserve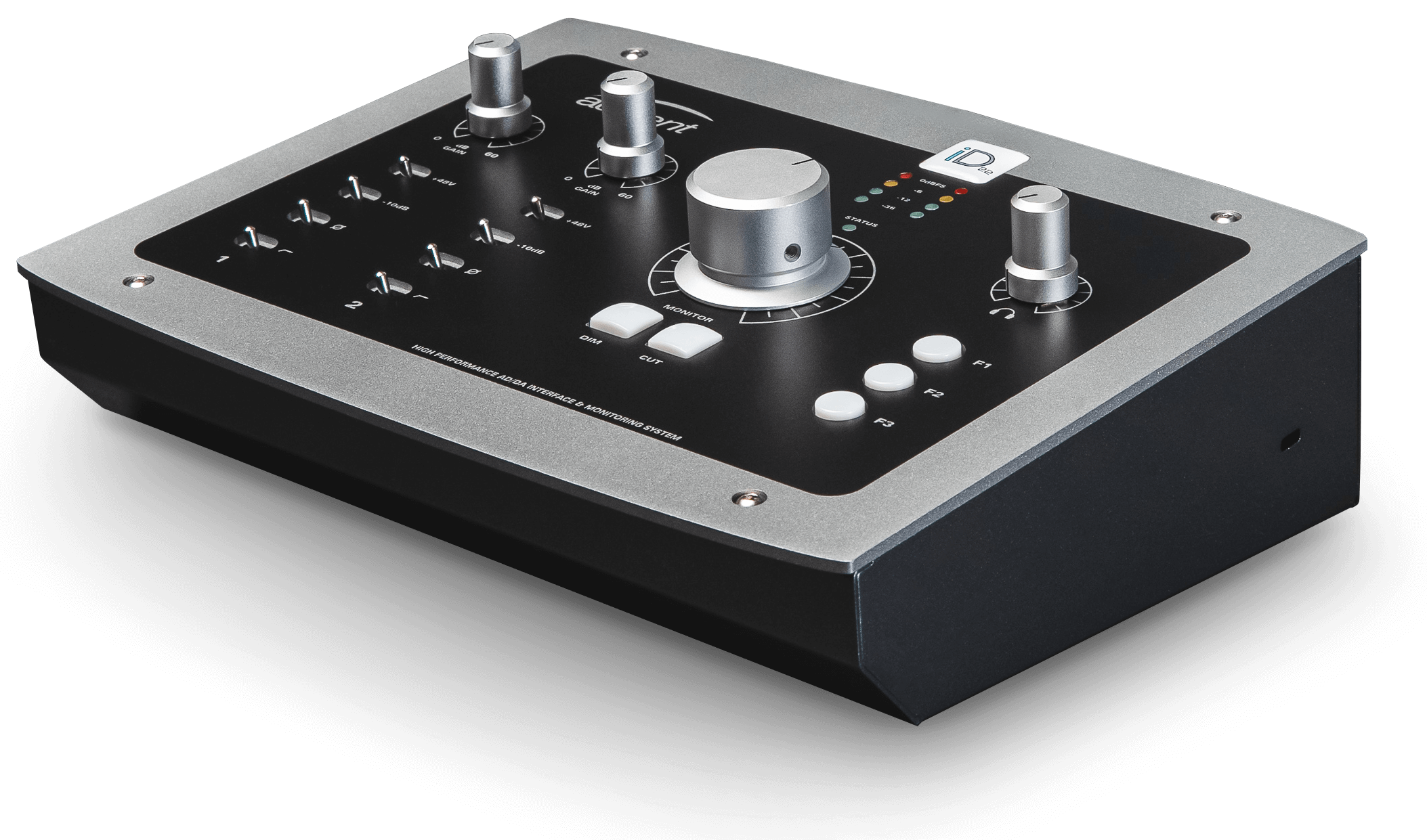 Every iD interface features the Audient Console Mic Preamp, the same discrete circuit design found in our renowned recording console the ASP8024-HE. Designed to deliver ultra- low noise and low distortion with a touch of classic analogue warmth, iD22's two Audient Console mic pre's will give you the professional sound you deserve.
How does it sound?
The Audient mic pre is a high grade hybrid discrete and op amp design that delivers a clean, accurate and detailed translation of your source.
Now that's quiet
With a noise floor 30,000 times quieter than the signal level your recordings will be captured with stunning clarity.
Class leading converters
Its all in the details

Offering an incredible 120dB of dynamic range, iD22's class leading converters make sure you hear every nuance, every detail of your audio by providing stunning sonic clarity directly from your desktop.
JFET Instrument Input
Plug and play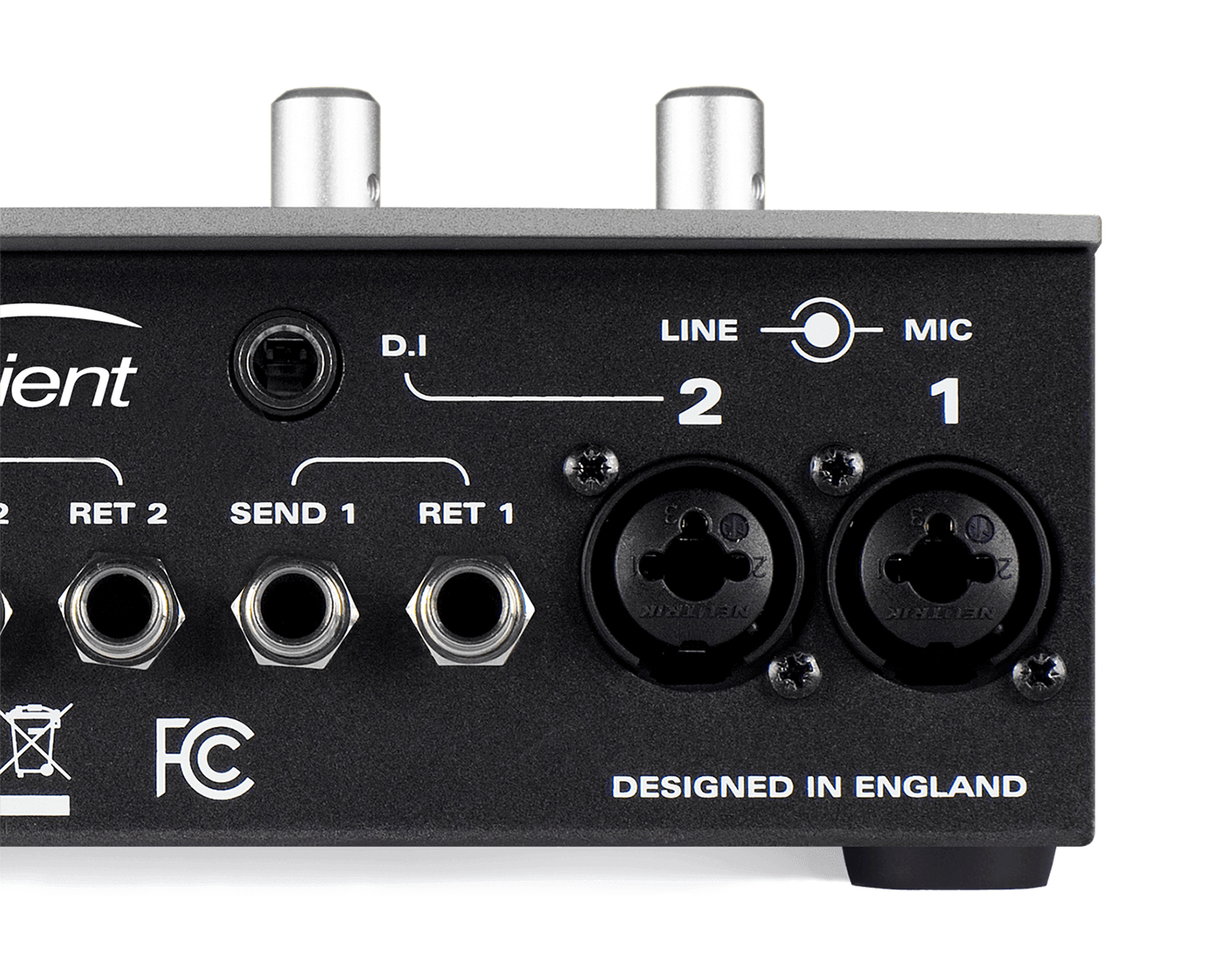 Designed to replicate the input stage of a classic valve amplifier, iD22's harmonically rich JFET Instrument Input is the perfect sonic foundation for your guitar or bass.
Expand via ADAT
More channels, more possibilities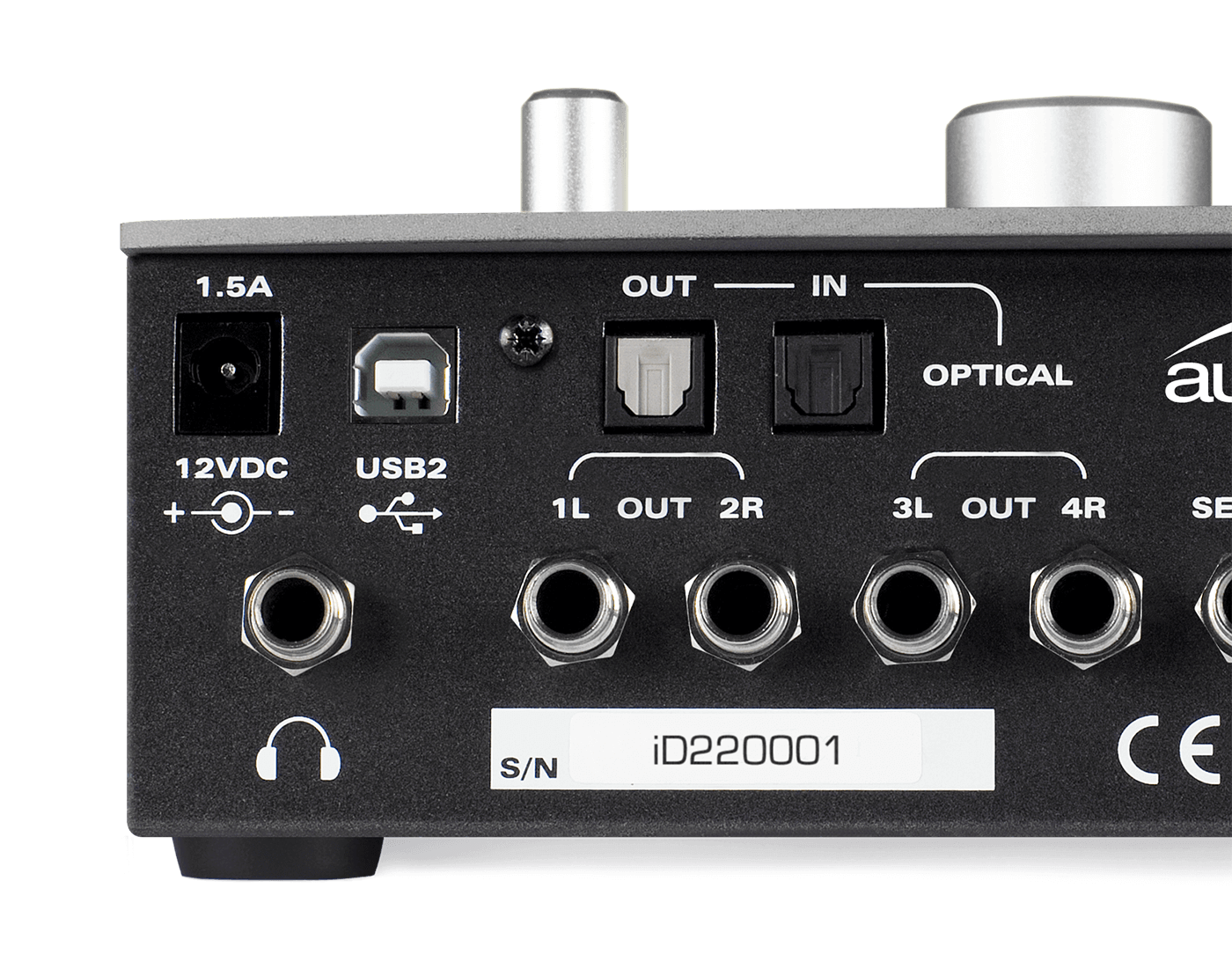 More than just a two in, four out interface, iD22's digital inputs + outputs give you the option to add up to eight extra mic pre inputs letting you expand your rig and take on larger sessions.
Balanced Inserts
Hardware Integration
Integrate your favourite outboard FX prior to conversion and start creating signal chains that rival the very best. The insert returns also gives you direct access to the A/D converters providing the cleanest signal path possible, making it great for print-backs or integrating outboard line level sources.


Mix with hardware FX

Track with hardware FX

Record external mic pres

Software Mixer
Experience ultra low latency
The iD mixer tightly integrates hardware and software, letting you effortlessly create and customise low latency headphone mixes, utilise the flexible monitor control or simply keep an eye on your levels – all from one easy to use app.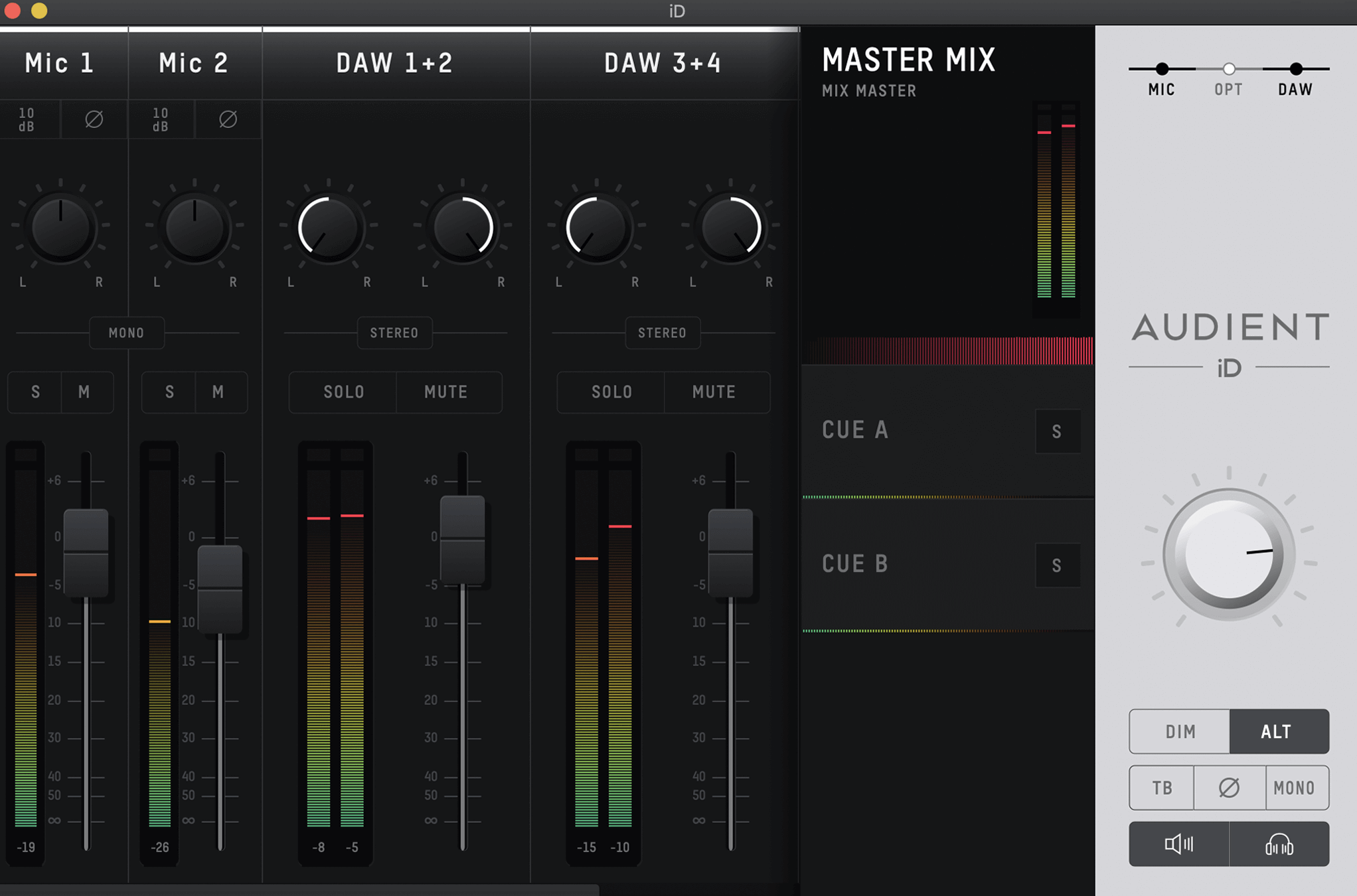 Talkback
Innovation meets communication
iD22's dedicated talkback technology enables you to use any audio source connected to your computer such as a built in or USB microphone as your talkback mic, freeing up valuable mic pres for recording.

Advanced Monitor Control

Work Faster
Speed up your workflow with iD22's three programmable function buttons. Assign any of the advanced monitoring features, including Speaker Select, Mono Sum, Talkback or Cue Mix monitoring, to any of the F-buttons and experience customisable hardware control at your fingertips.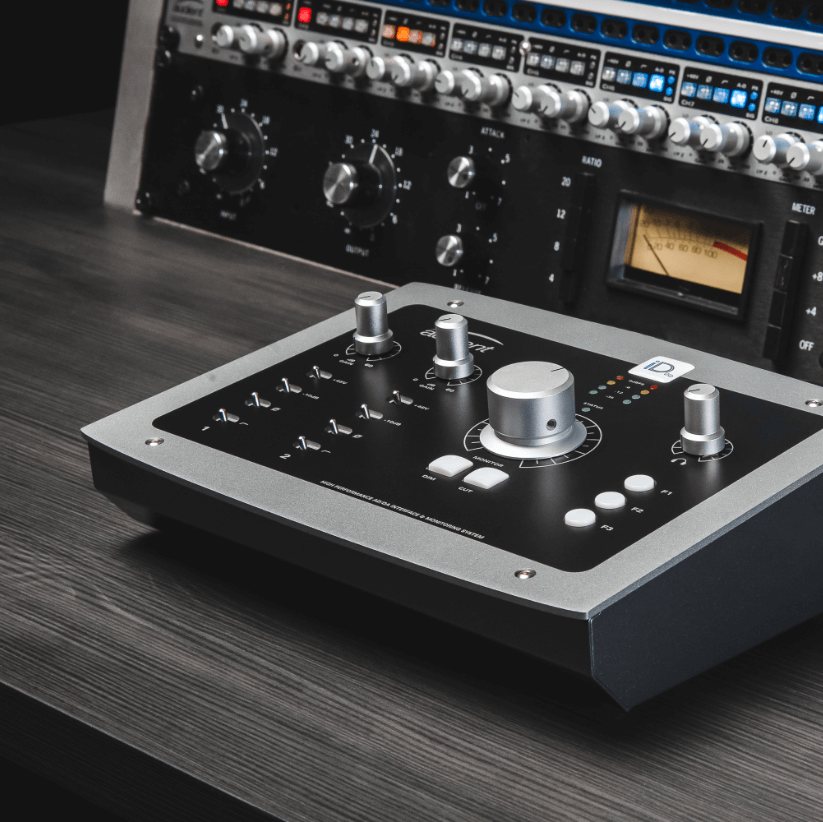 Speaker + Headphone Outputs
Be immersed
Plug in and listen to your mixes through two sets of speakers with iD22's 4 line outputs or work via headphones using the independent headphone amp.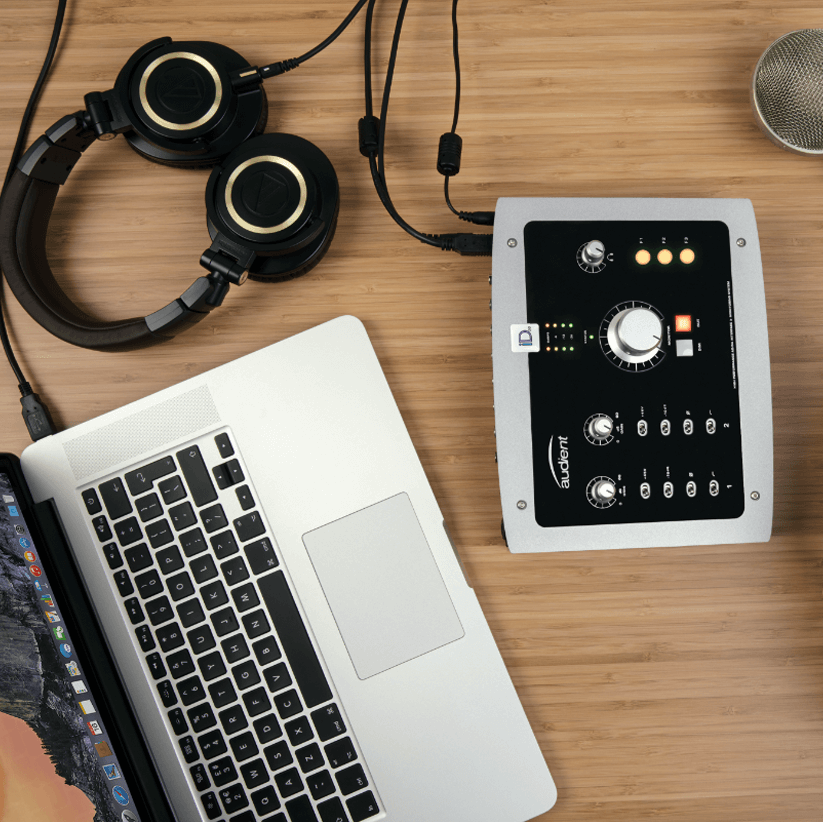 USB2.0
Make a connection
iD22 comes with USB A to A cable and lets you connect to any USB compatible Mac or PC supporting USB 2.0 or above
All Metal Construction
Built to last
With its all-metal construction, hand finished aluminium knobs and high grade component selection, iD22 delivers professional quality audio in a beautifully engineered and all-metal package.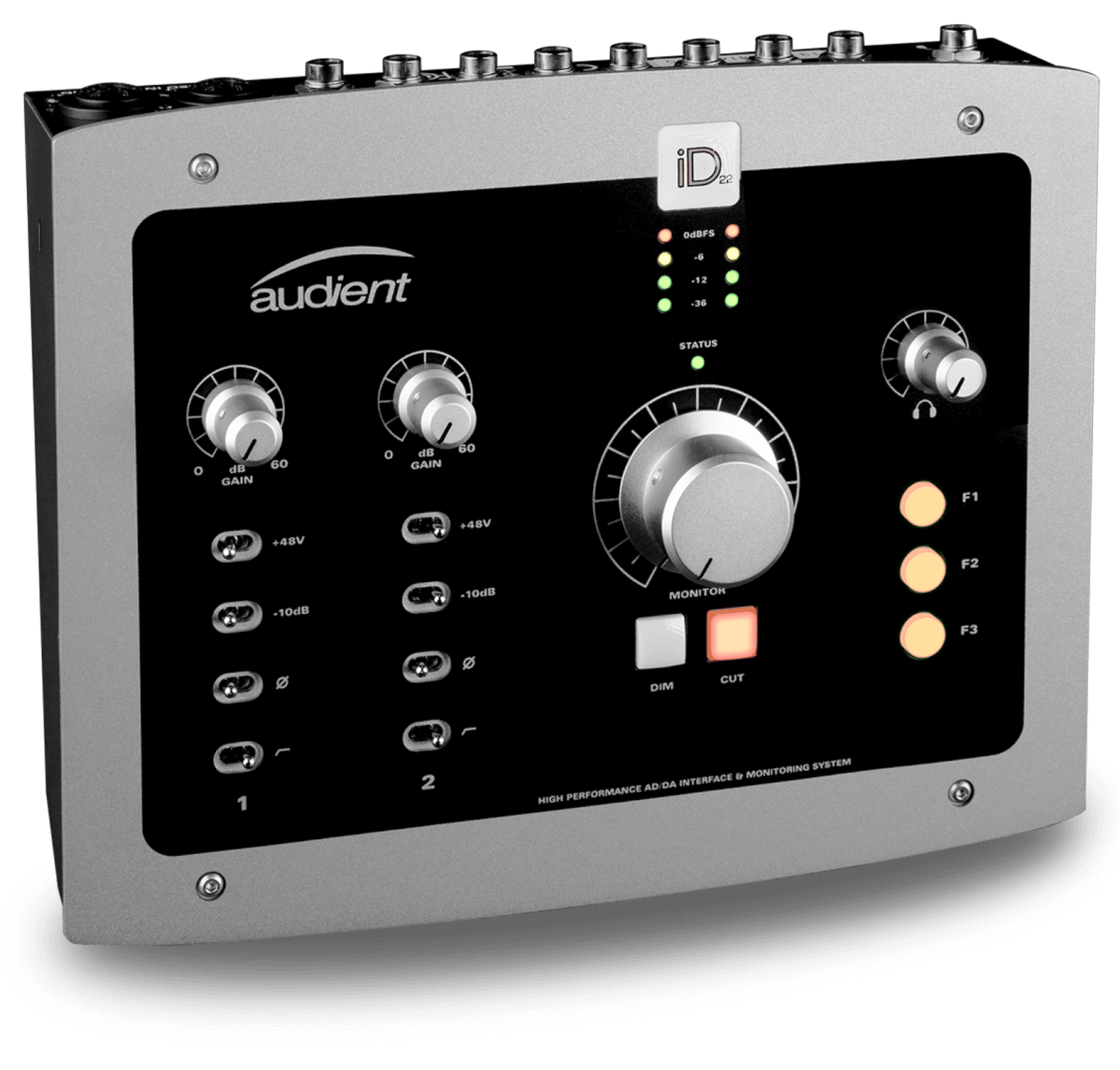 Create instantly
Bundled with a free suite of creative software including Cubase LE, alongside industry leading plugins and virtual instruments, you can start recording as soon as you open the box.
WATCH HERE
iD22 - Overview Video
iD22 - Emily Denton feat Swift 89 Demo Video
iD22 - Kielo Demo Video
iD22 - Dorry Macaulay Demo Video