Audient iD14 Features:

2 Class A console microphone preamplifiers
2-in/4-out high-performance Burr-Brown converters
1 discrete JFET DI instrument input
Separate headphone amplifier output stage
Console-style monitor control with: Mono, polarity, cut, talkback, and cue mix
2 Neutrik combo connectors for mic/line inputs
8-channel ADAT input lets you expand to a total of 10 channels
Balanced 1/4" main outputs
Control your DAW and plug-ins with the iD14's virtual scroll wheel
Audient Console Mic Preamps
The professional sound you deserve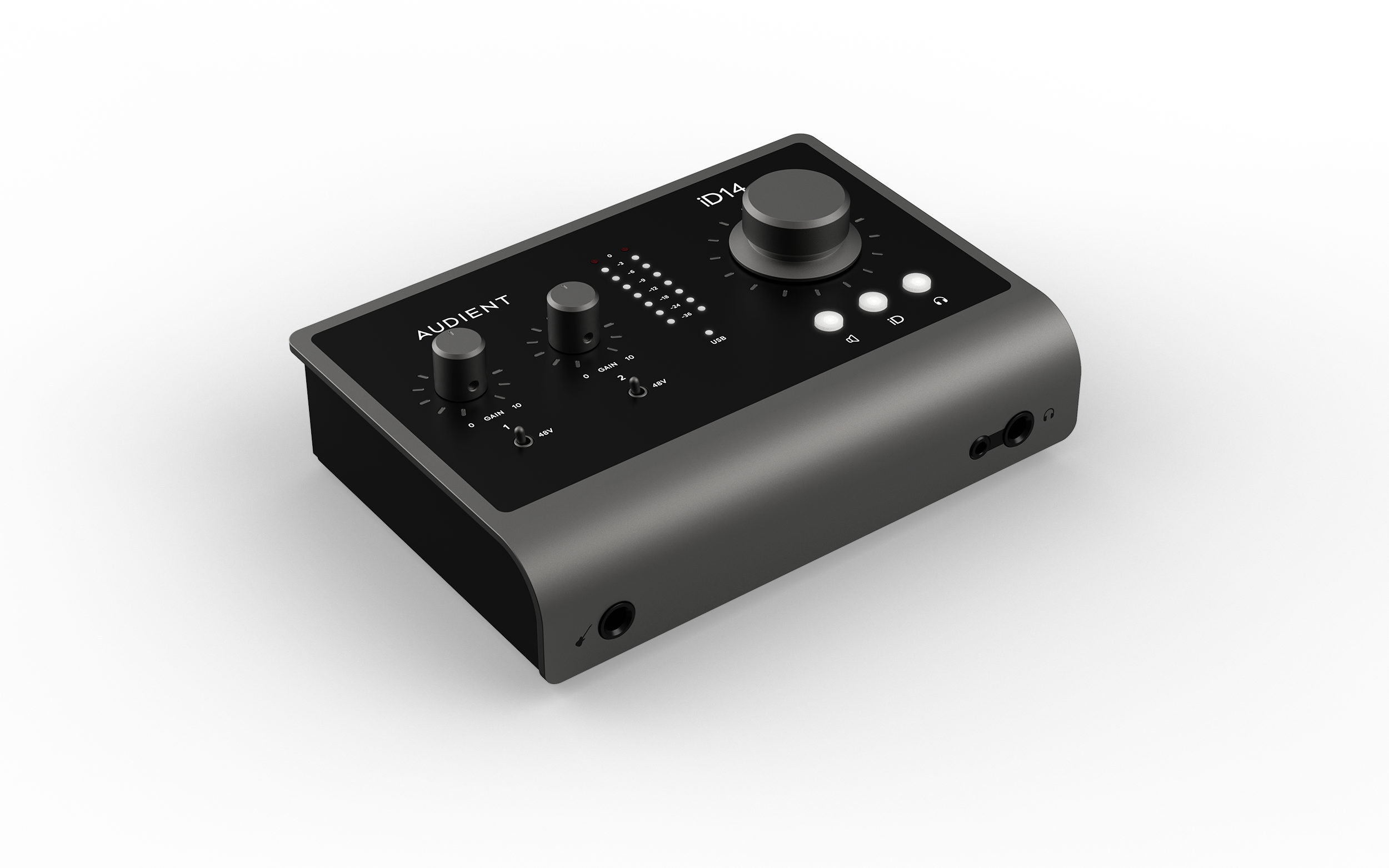 Every iD interface features the Audient Console Mic Preamp, the same discrete circuit design found in our renowned recording console the ASP8024-HE. Designed to deliver ultra- low noise and low distortion with a touch of classic analogue warmth, iD14's two Audient mic pre's will give you the professional sound you deserve.
How does it sound?
The Audient mic pre is a high grade hybrid discrete and op amp design that delivers a clean, accurate and detailed translation of your source.
Now that's quiet
With a noise floor 30,000 times quieter than the signal level your recordings will be captured with stunning clarity.
Class leading converters
Its all in the details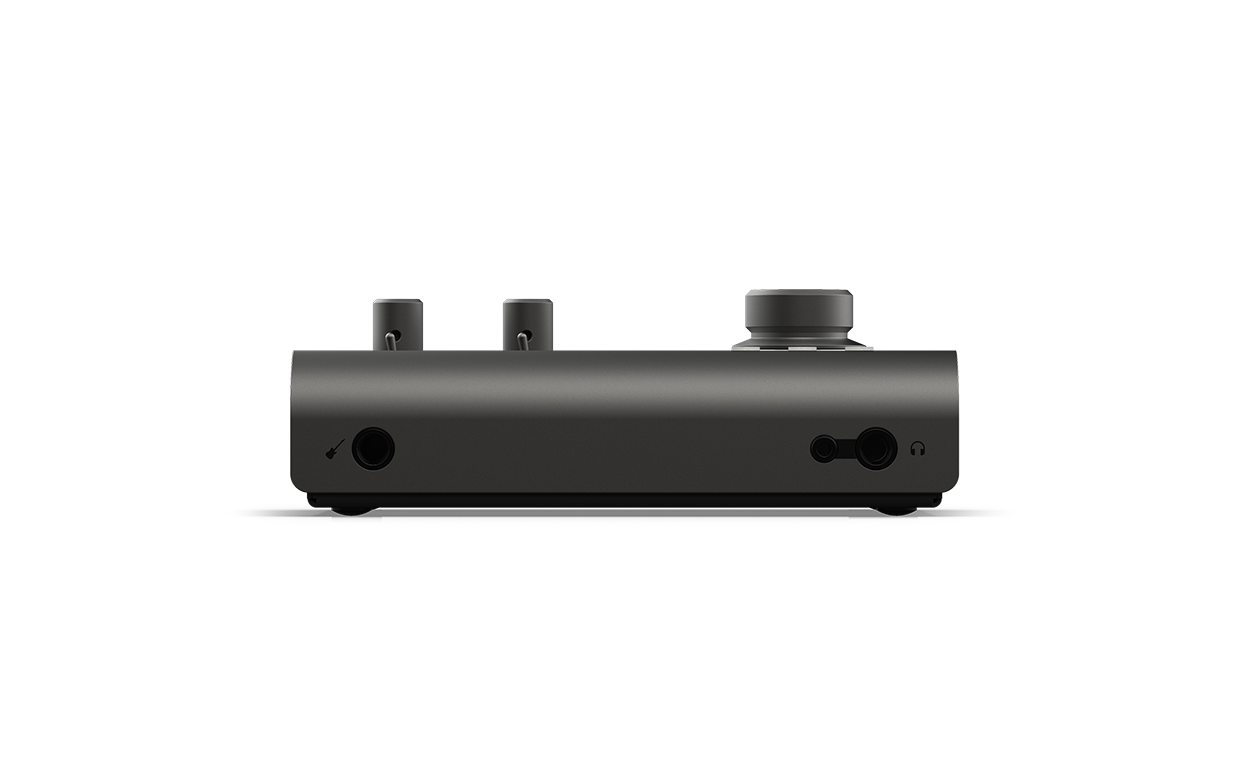 iD14's converters make sure you hear every nuance, every detail of your audio, enabling you to take your recordings to the next level. Offering an incredible 126dB of dynamic range you will hear your audio more accurately, make better creative decisions and experience stunning clarity directly from your desktop.
120db - Dynamic Range (ADC)
126dB - Dynamic Range (DAC)
0.001% - THD+N: (ADC)
0.0005% - THD+N: (DAC)
Speaker Outputs
Be immersed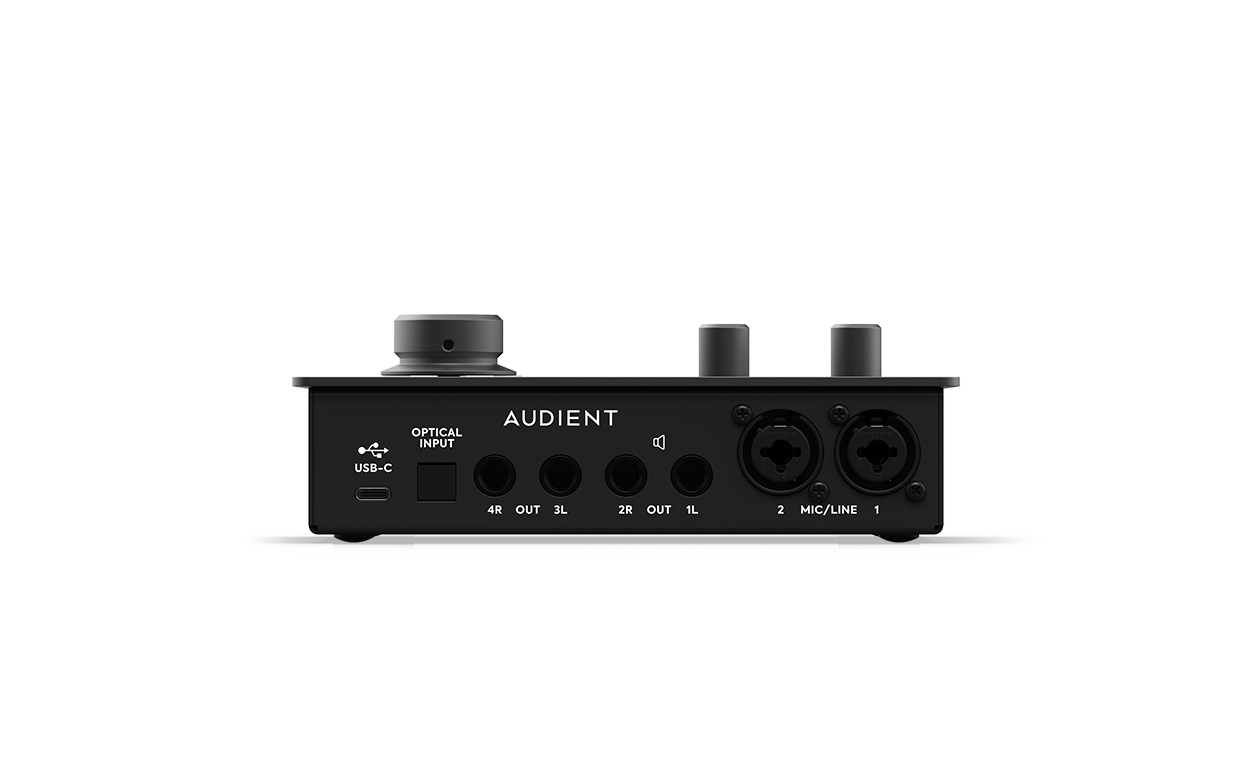 Connect and listen to your mixes through two sets of speakers with iD14's four line outputs. Alternatively use the extra line outputs to send audio to an external headphone amp for distribution to your artists.
Dual Headphone Outputs
Powerful performance
Equipped with both a jack and mini jack connection and a powerful headphone amp capable of driving headphones up to 600Ohms, iD14 is ready to take on the most demanding recording sessions.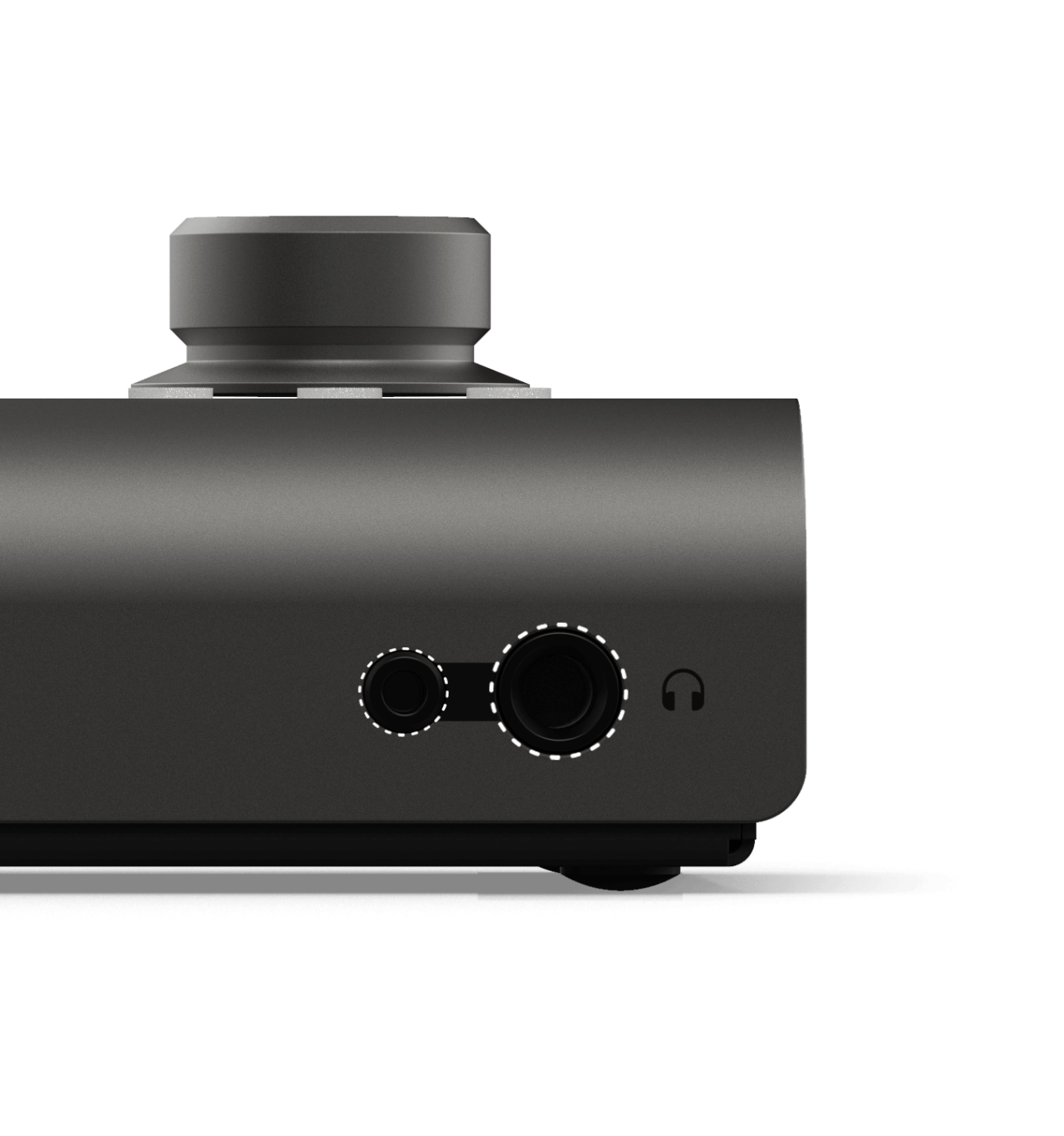 JFET Instrument Input
Plug and play
Designed to replicate the input stage of a classic valve amplifier, iD14's harmonically rich JFET Instrument Input is the perfect sonic foundation for your guitar or bass and amp sims.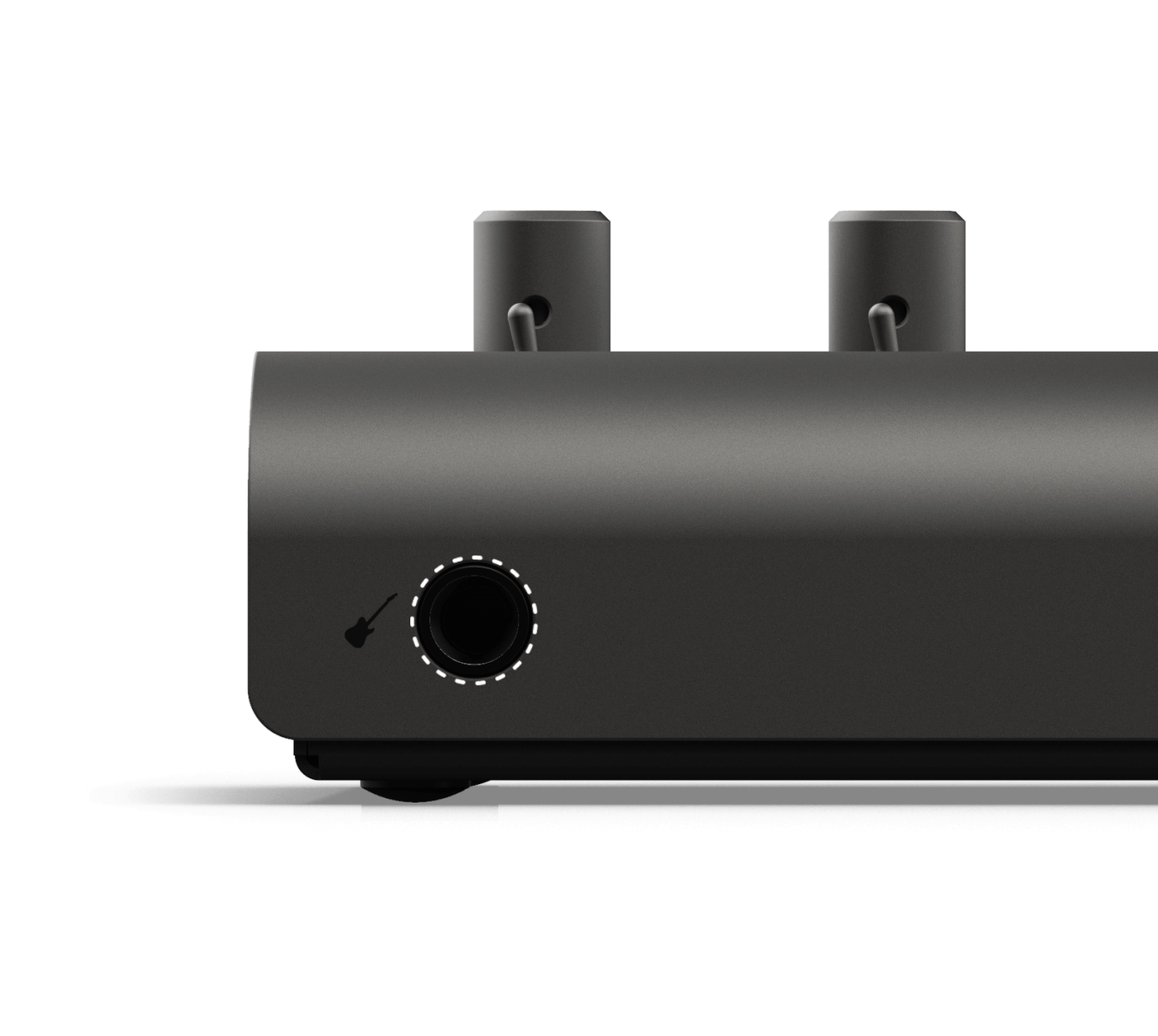 Expand via ADAT
More channels, more possibilities
Plan for the future with iD14's digital input. Supporting both ADAT and SPDIF, iD14 gives you the option to add up to eight extra mic pre inputs letting you expand your rig and take on larger sessions.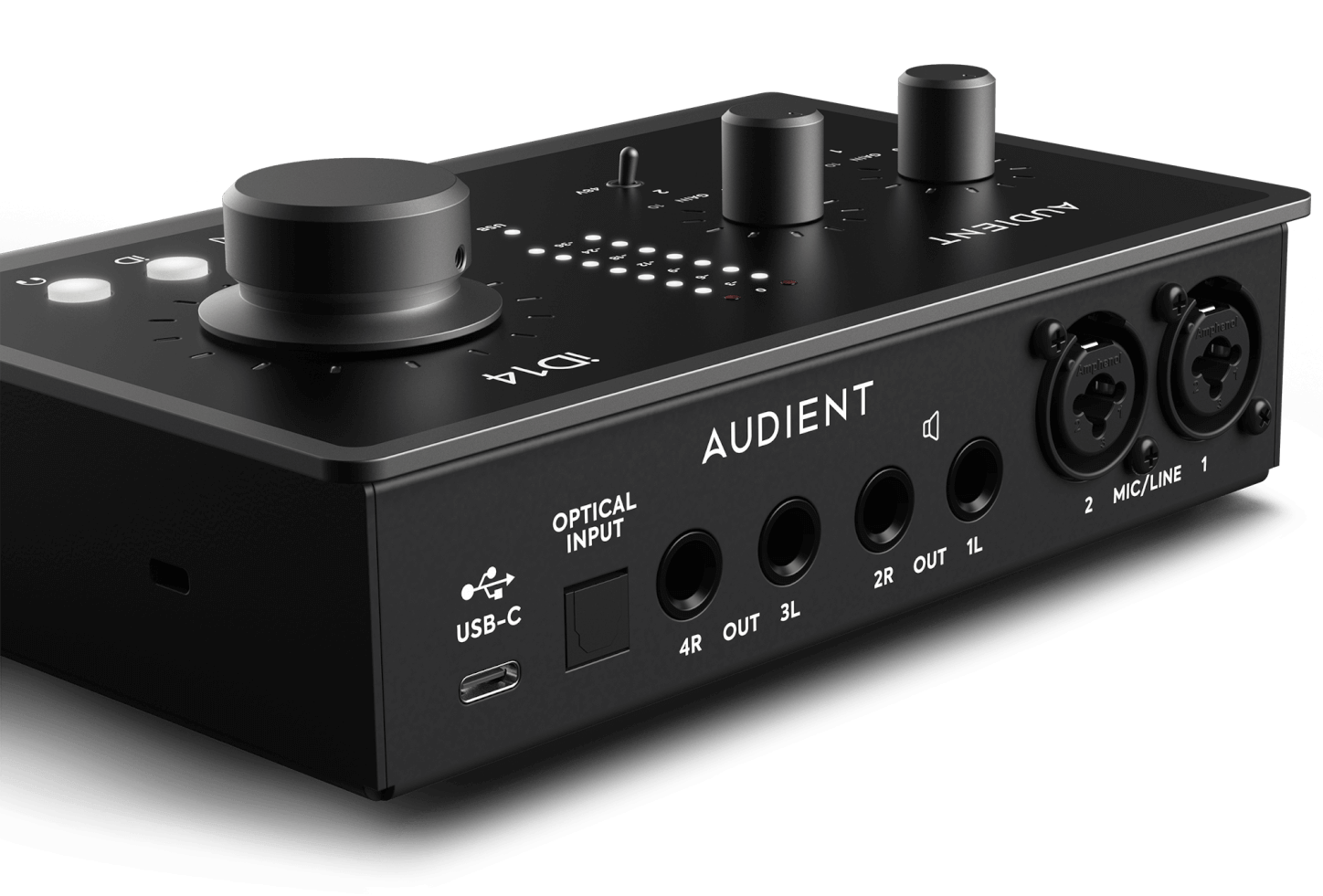 Software Mixer
Experience ultra low latency
Keep it simple with the powerful but intuitive iD Mixer. Create and customise low latency headphone mixes, utilise the flexible monitor control or simply keep an eye on your levels – all from one easy to use app.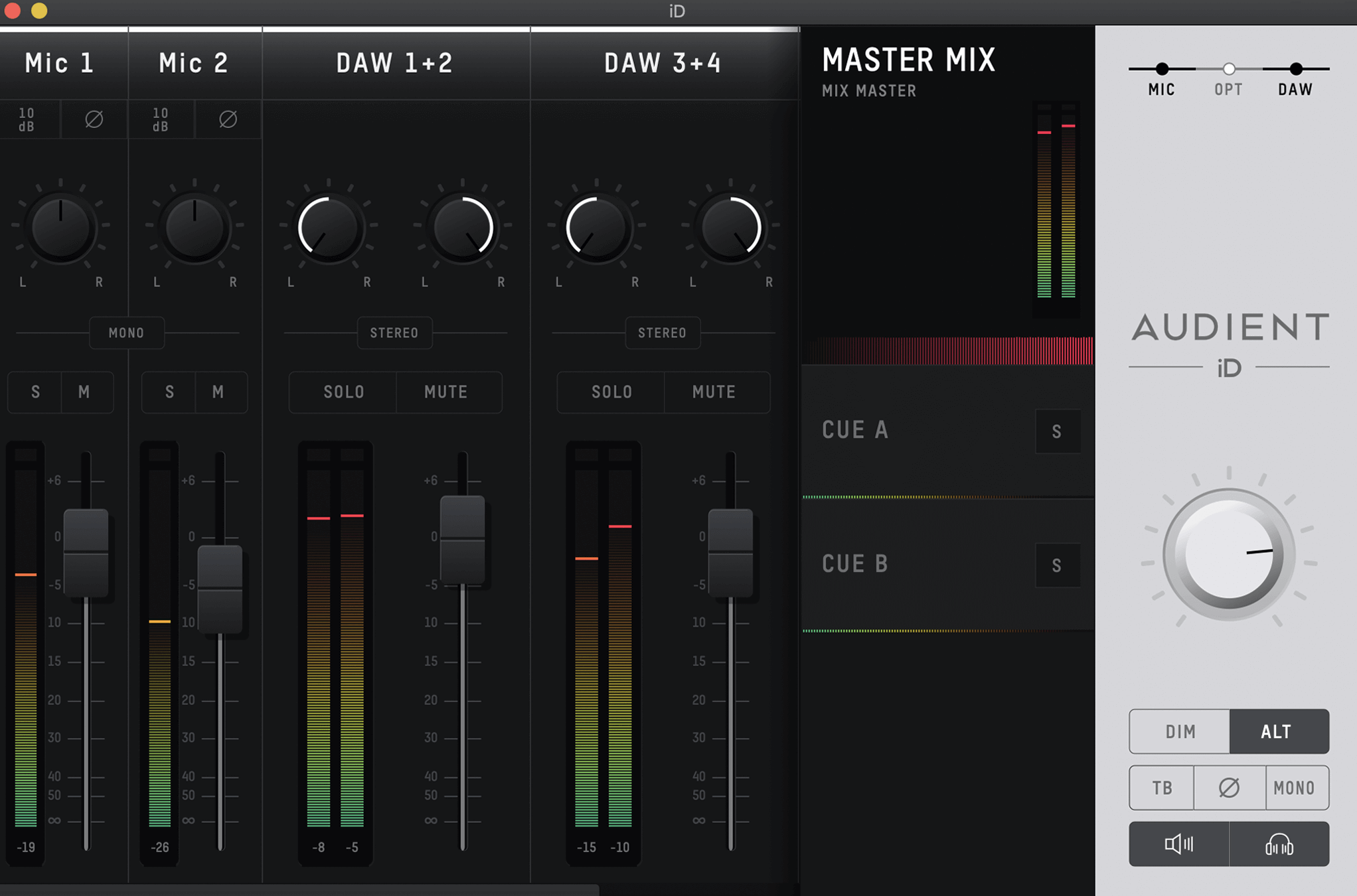 Talkback
Innovation meets communication
iD14's dedicated talkback technology enables you to use any audio source connected to your computer such as a built in or USB microphone as your talkback mic, freeing up valuable mic pres for recording.

Advanced Monitor Control

Work Faster
Speed up your workflow with the iD button. Assign any of iD14's advanced monitoring features to the iD button, including DIM, CUT, Polarity Reverse, Mono Sum, Talkback or Cue Mix monitoring, and experience complete control at your fingertips.
Mute + Dim Control
Mono Summing
Phase Polarity Flip
Make music
Lose yourself in creative process knowing you're getting studio quality recordings from the moment you hit record.
Create records
With Audient you will be in good company as our mic pres have been used to record 1000's of hit records all over the world.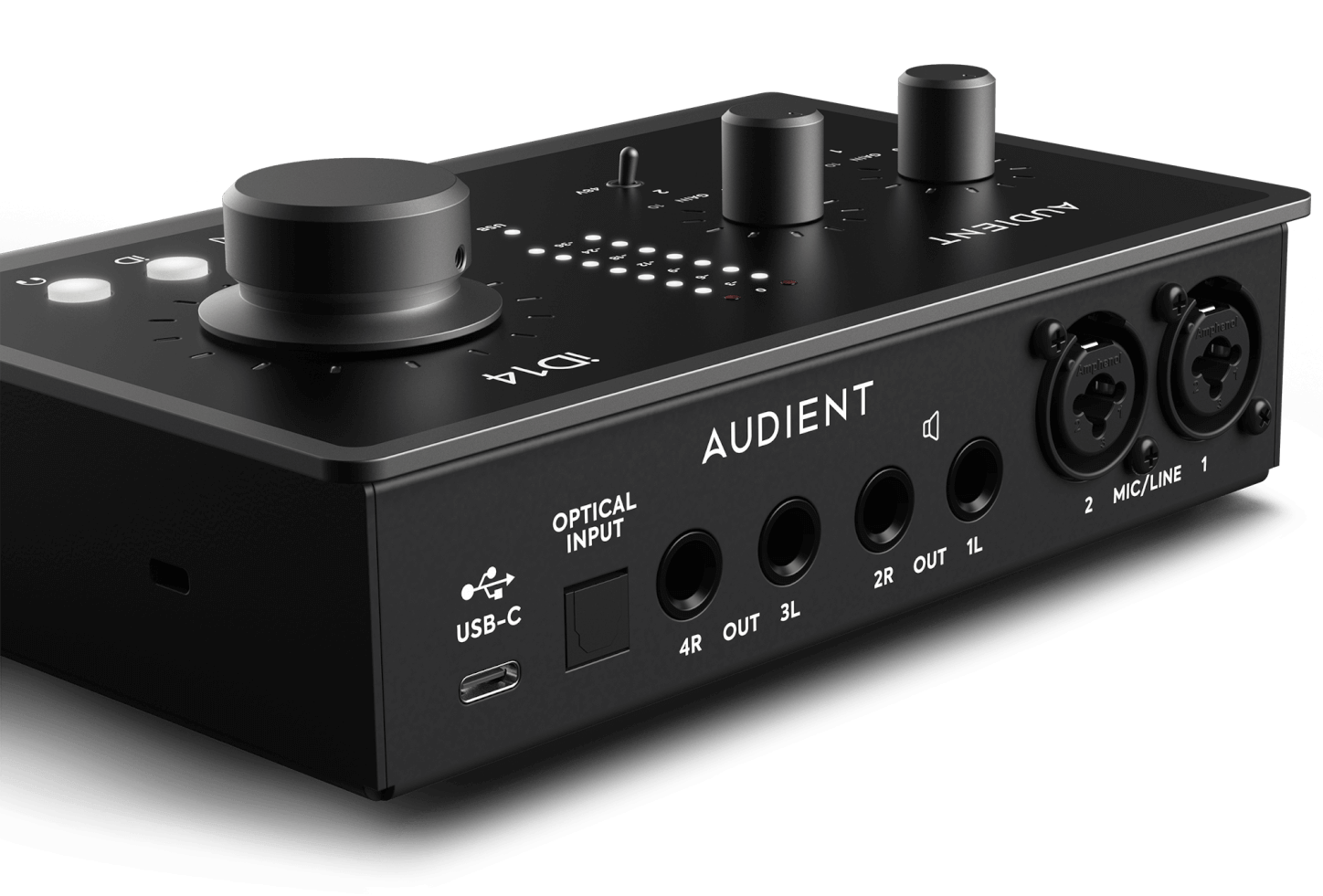 True Phantom Power
Get the most from your mics
Designed to deliver true phantom power over USB, iD14 will make sure your mics get the power they need to ensure optimal sonic performance.
USB Bus Powered
Set up in seconds
No need to find a power outlet as iD14 is powered directly from your computer via USB, without compromising on sound quality or performance.
Audio Loop-back
Creativity unleashed
Audio Loop-back enables you to capture playback from applications on your computer at the same time as your microphones. Ideal for content creators, podcasters and streamers.
- What is Audio Loop-back?
Audio loopback is becoming an increasingly in-demand feature due to the prevalent rise of podcasting, Youtube/content creators and gaming streamers. So just exactly what is loop-back and how would you use it?
Loop-back Control via Software Mixer
Flexible routing control
iD14's software mixer enables you to select the Loop-back source from 6 different options to suit a variety of loop-back scenarios. Endless possibilities, speedy workflow.
ScrollControl
The virtual scroll wheel
Turn iD14's volume knob into a virtual scroll wheel and take control of a variety of compatible onscreen parameters. Quickly dial in settings, adjust faders or even write in automation without spending hours staring at the screen.
All Metal Construction
Built to last
Engineered to survive everyday use, iD14 delivers professional quality audio in a small but durable package.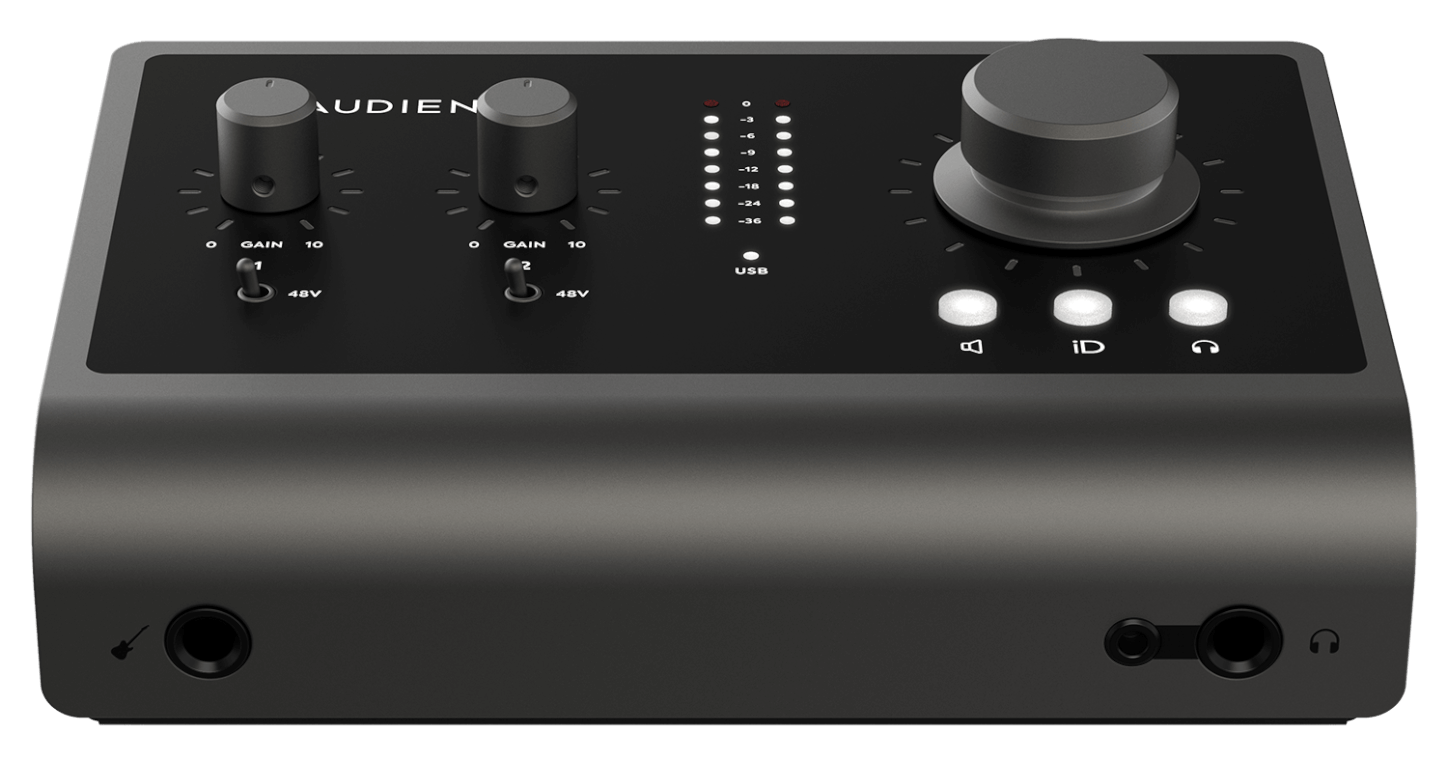 Create instantly
Bundled with a free suite of creative software including Cubase LE and Cubasis LE for iOS, alongside industry leading plugins and virtual instruments, you can start recording as soon as you open the box.
WATCH HERE
Audient iD14 Feature Overview - 10in/4out Audio Interface

Audient iD14 - iD Mixer Software Overview

User Story - DIY Recording an EP