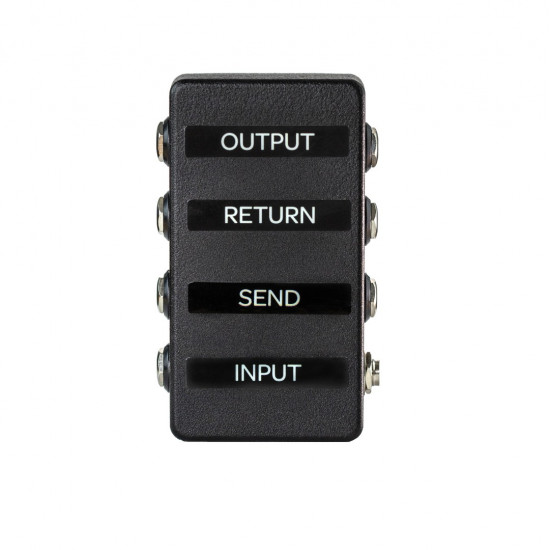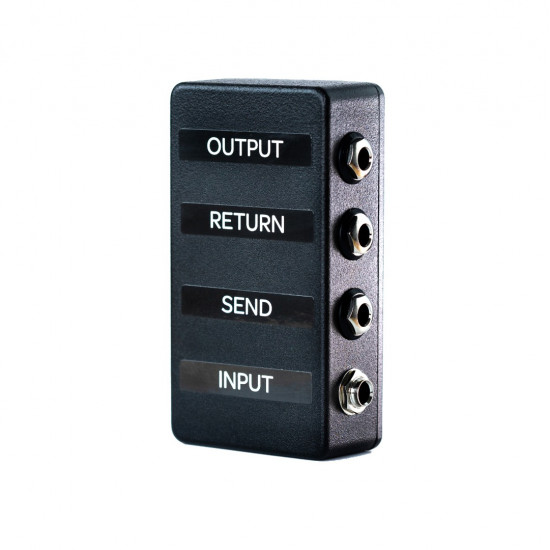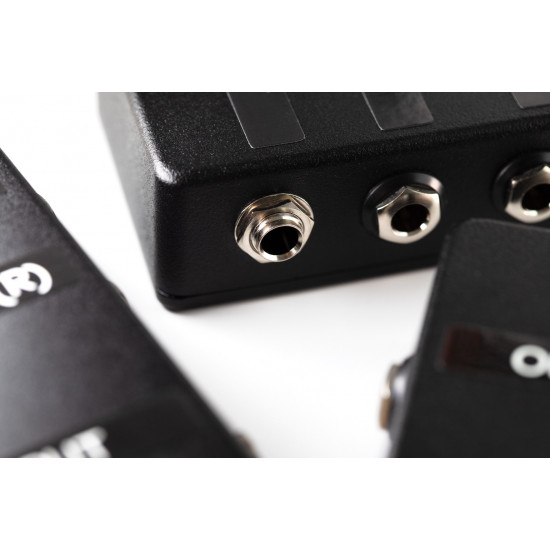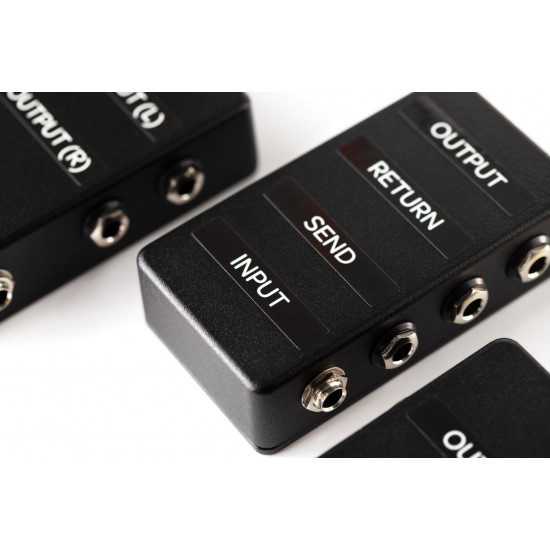 4 WAY PEDALBOARD PATCHBAY - MONO IN/OUT WITH SEND & RETURN

Soy La Musica Productions
4 Way patchbay for your pedalboard set-up.
Easy & simple mono input and output for your pedalboard with send & return.
Use as 2 cabling method or 4 cable method. - As shown on Vertex Effects DIY patchbay. Check here
FUNCTIONS:
1. Route pedals to your FX Loop and in front of your amplifier
OR
2. Re-route the pedals in the FX Loop, in series, with all of the pedals running in front of the amp.
Build with powder coated diecast enclosure, with a 1/4" Insulated jack & a 1/4" Enclosed Jack (ground).
The input jack is reversible and can be use on either side.
Dimension:
112 x 60 x 3.1 (cm)