Founder: Glen Albert Masanda
GC Rockboard's owner and founder began his pedal board journey by crafting one DIY pedal board for his own use.
He realized how useful it was and began building more prototypes with his bare hands
- tweaking and improving on each one until he found the best combination (at that point) of artistry and functionality.
He decided to share his work to social media where it garnered attention from people. Later on, he started amassing requests
for his DIY pedal boards.
And as they say, the rest is history!
Hailing from the humble but happy town of Guimba NE, Glen knew about hardwork and perservance from an early age.
The eldest of three boys, his parents taught him that in order to achieve success, he had to pour his heart and soul to whatever he did.
With those same mantras, Glen has slowly transformed GC Rockboard to a well-respected and reliable pedalboard maker in the Philippines.
GC Rockboard's Founder & Owner: Glen Albert Masanda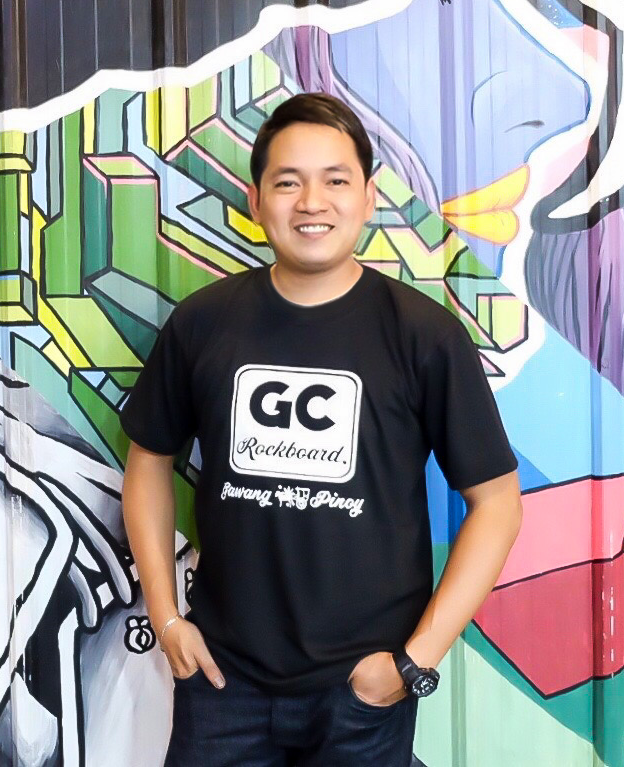 My passion is what really drives me. And this passion evolved into a business.
GLEN ALBERT'S Personal pedals and pedalboards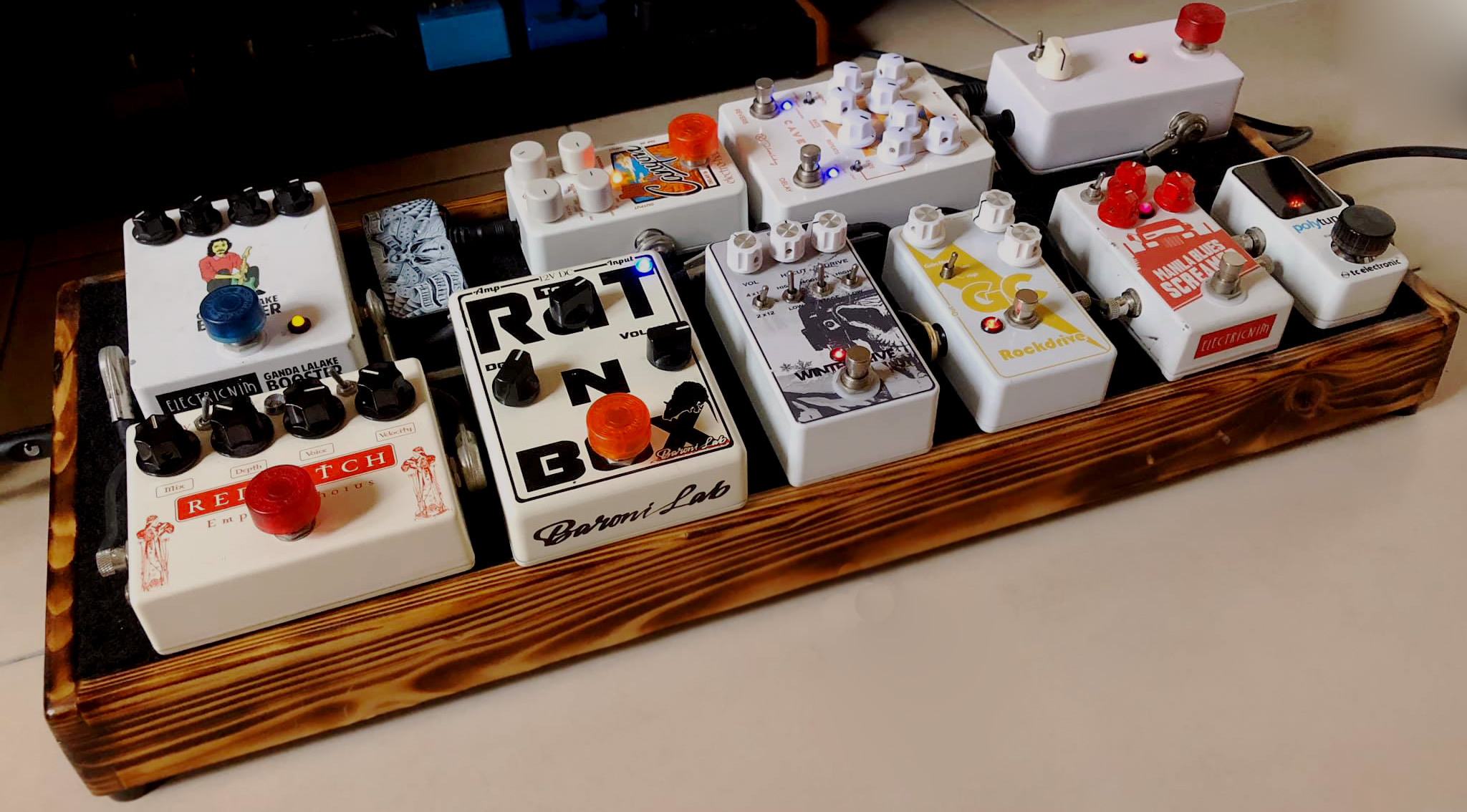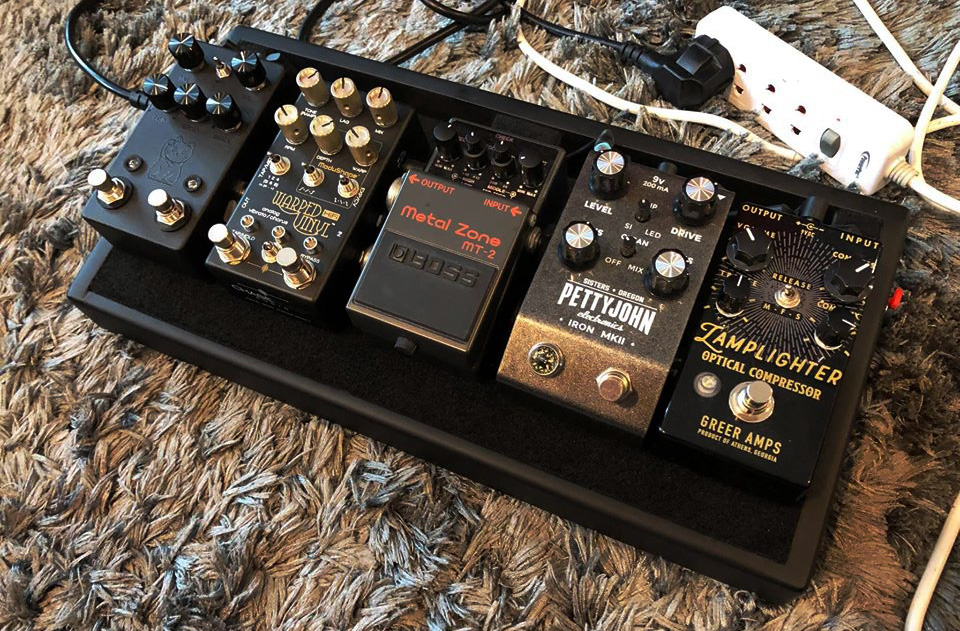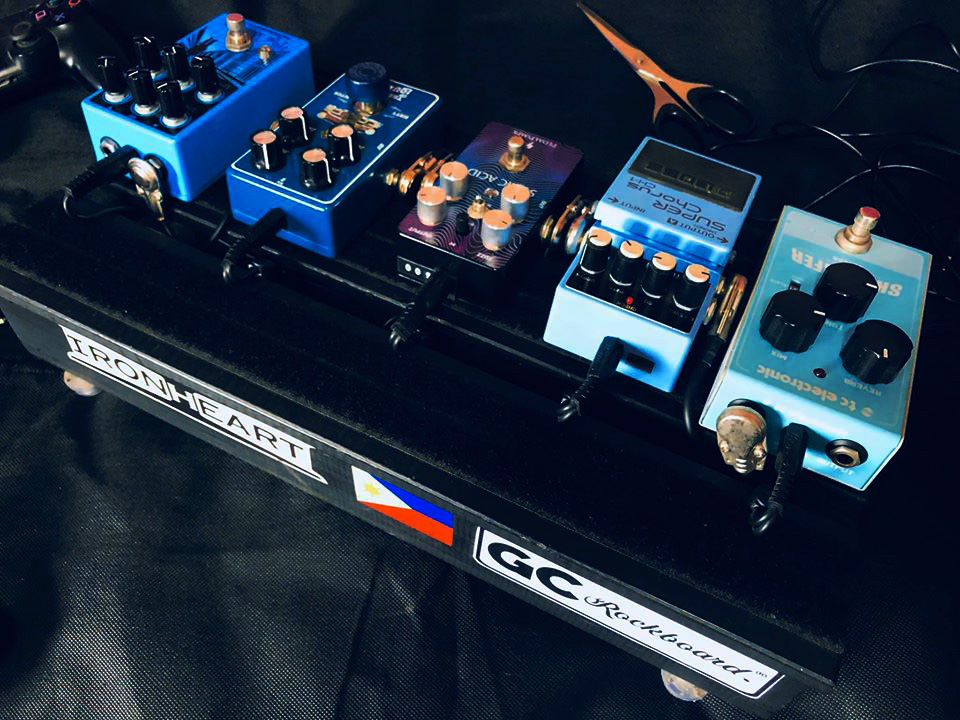 GC Rockboard creates pedalboards one at a time, by hand.
We service local musicians - be it a pro or a hobbyist, everyone is welcome!
Expanding our business, we also carry some of the most popular pedal brands in the market today!
We aim to bring in more of these brands and make it accessible to all musicians country-wide.
​GC Rockboard's goal is to keep honing our craft to build innovative and quality products for our valued customers!
​For feedbacks, requests & suggestions; feel free to Contact Us!
​We thank you for your continued trust and support
Order your GC Rockboard now!