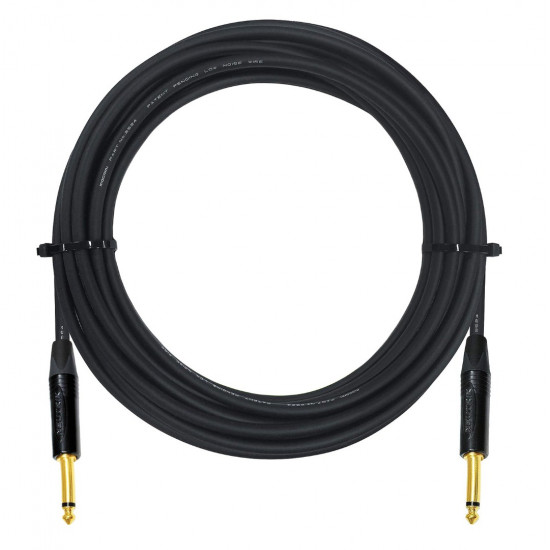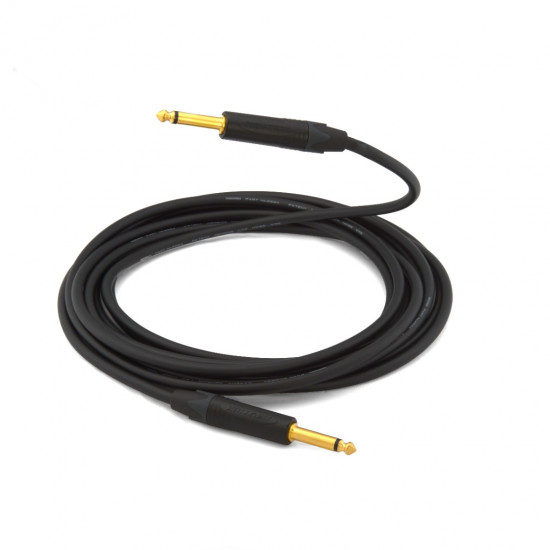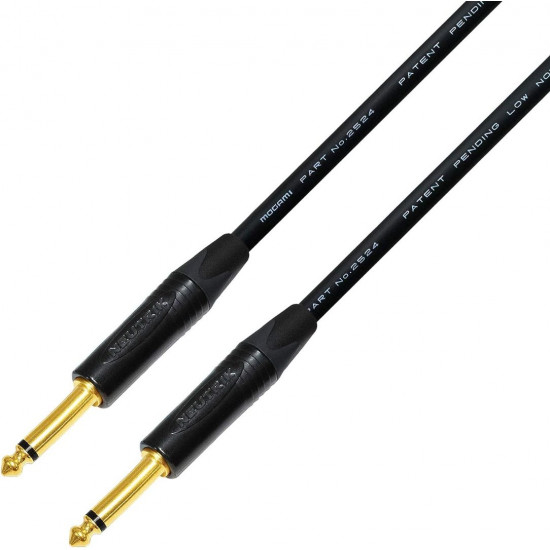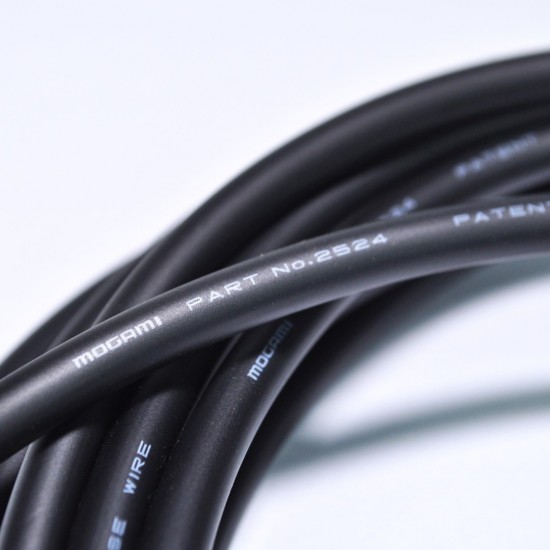 16 ft Straight to Straight Guitar & Bass Instrument Cable -Using Mogami 2524, & Neutrik Gold Mono Ts Plugs

Soy La Musica Productions
Mogami 2524 high quality instrument cable and is used worldwide in the best recording studios. With a diameter of only 6mm / 0.236 inches, this cable was designed for excellent sound in a durable package. Using high purity copper shielding ensures very low noise, while the high purity copper center conductor conveys ultimate tone
Mogami cable is designed to prevent microphonics with a conductive carbon impregnated polymer sub-shield placed under the shield conductor.
High quality Neutrik connectors; the world's leading brand for professional audio connectors, offers greater reliability, improves contact integrity and reduces cable strain.
NP2X-AU-SILENT by Neutrik AG-Liechtenstein is a ¼" Gold plated Silent Plug uses hermetically sealed switching contacts to quietly switch the instruments under load, thereby avoiding annoying thumps, pops and squeals. ATTN: For use with instrument (guitar) applications only. Damage may occur if connected to amplifier output. Please note that the signal isn't muted with some types of active electric guitars which are equipped with tip-ring-sleeve jacks that tap to activate the guitar power supply.
The Neutrik NP2X-B Gold plated TS connectors are the latest and the highest-end ¼ Inch TS offering by Neutrik AG - Liechtenstein, the world leader for professional audio connectors, the PX series offers the thinnest A-gauge 1/4" plug with unique Neutrik chuck type strain relief. 14.5mm wide shell allows cramming in more plugs per square unit in the jackfield. The precisely machined one-piece tip contact without riveting avoids hooking up inside the socket or breaking off at the tip.