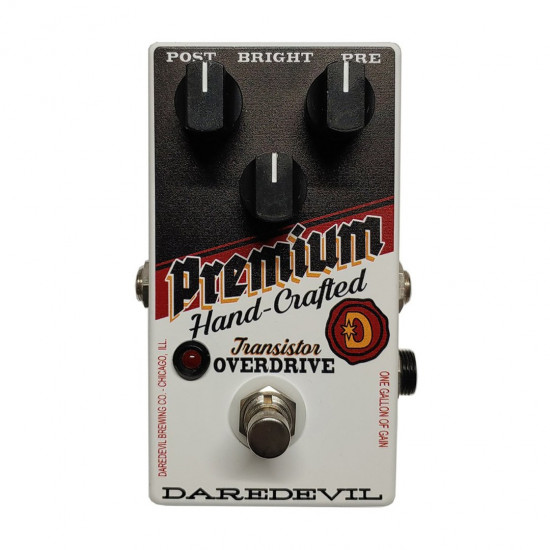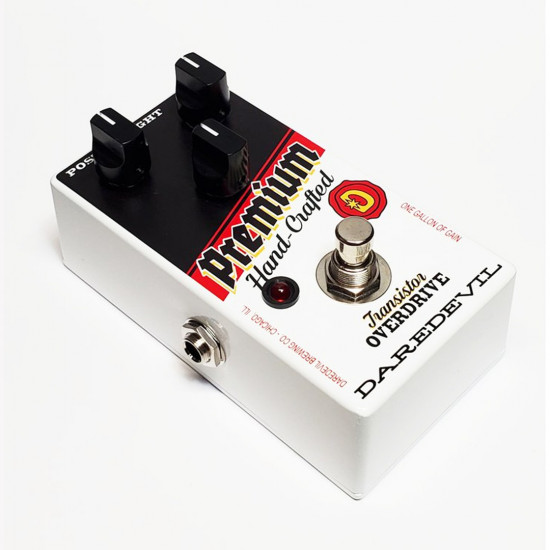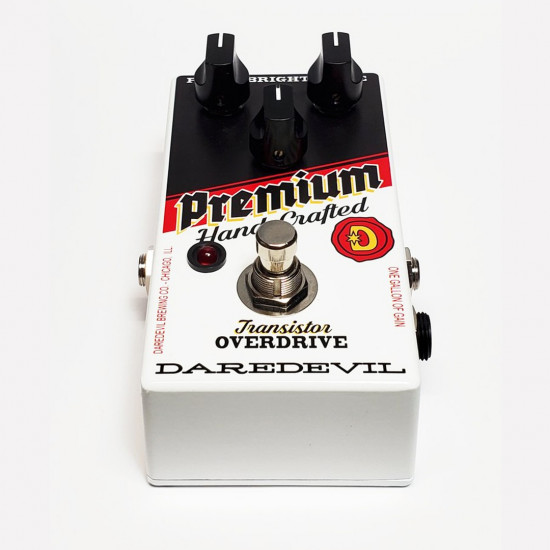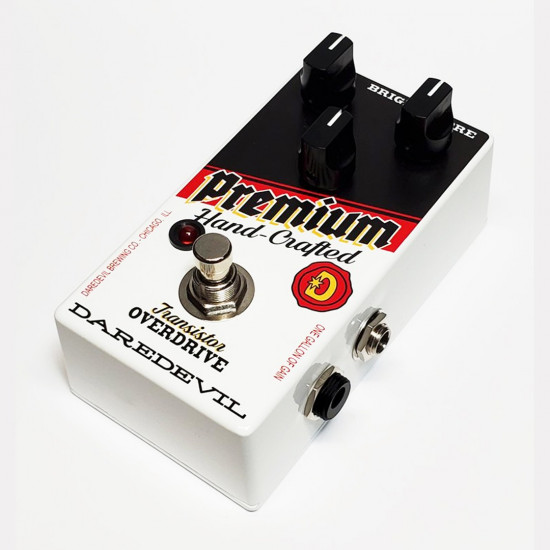 -15 %



Daredevil Pedals Premium Overdrive

DAREDEVIL PEDALS
-Large, natural, and open sounding overdrive
-Transistor driven circuit dials in any style of gain from low to high
-True bypass, no buffers
Hand wired, Transistor based Overdrive. Inspired by the classic Colorsound power boosts of the early 70's, this one carries a bright control tone stack, more gain, and increased low end making it sweet for bass as well.
Post knob controls the volume, Pre controls the gain, Bright control adds more bite as you turn it up. The Premium sounds like a very natural amp gain. It's open and raw, gets great feedback when cranked, and stacks very well. These are nowhere in the realm of TS overdrives, so if that's what you want, look elsewhere.
Warm and bluesy, saturated full stack crunch, bright gain boost for solos... it's in there.
True Bypass. 9V battery or neg. ground DC jack.
WATCH THE DEMO HERE