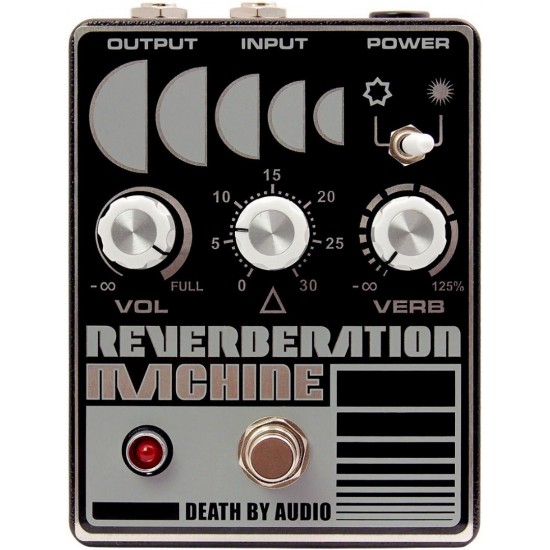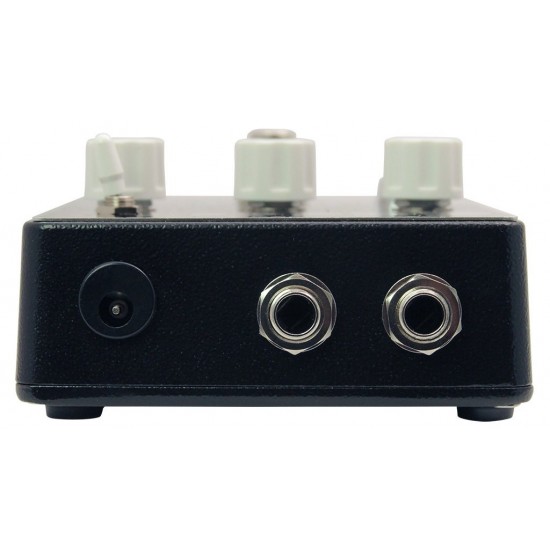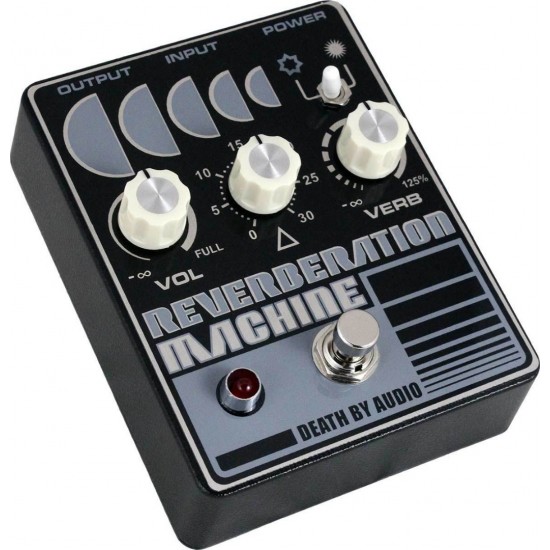 Out Of Stock



Death By Audio - Reverberation Machine - Super Dreamy Reverb
DEATH BY AUDIO
SUPER DREAMY REVERB YOU CAN OVERLOAD
A synthetic atmosphere creator. Use the effect on any instrument to add depth and simulate different environments. Push the Altitude and hear the reverb blasted with gloom and distorted shimmer. Flip the tone toggle to get completely different vibes. Experiment and combine a variety of settings to obtain the perfect ambiance for your sound.
CONTROLS
Vol: Controls the master output volume.
Altitude Control:
This is similar to gain. Turn it up to bring in a more wide open, distorted sound.
Verb: Blends in the amount of reverb.
Dark/Light Symbol:
Dark cavernous reverberation to
bright shimmering reverberation.
**When the Altitude and Verb controls are turned past 12 o'clock, the pedal can produce potentially harmful volumes, white noise, and other artifacts**
SPECIFICATIONS
Dimensions: 4.86" x 3.67" x 2.06" (including hardware).
Weight: 14 oz.
Power: 9V (runs ons a positive ring, negative tip 9V DC adapter or included 9V battery).
Current Draw: 66 mA.
WATCH THE DEMO HERE