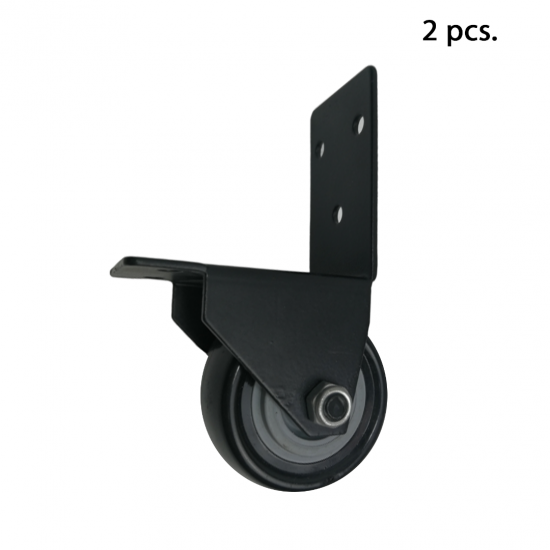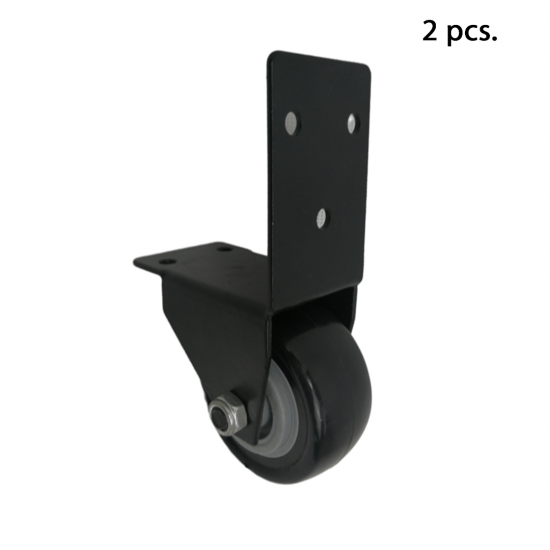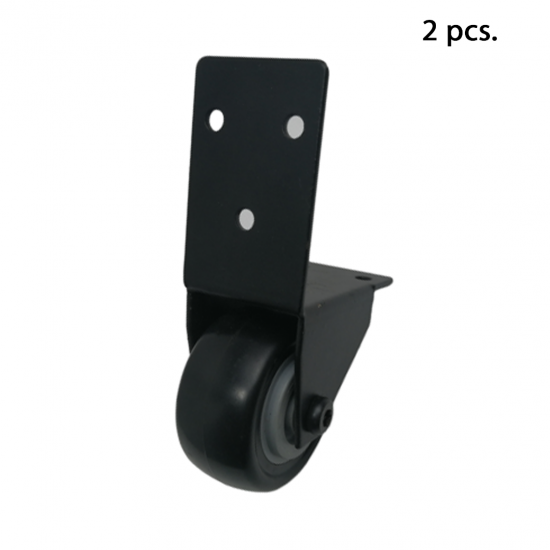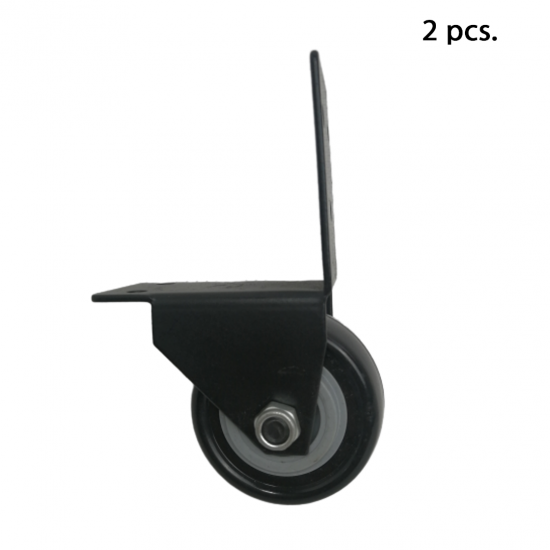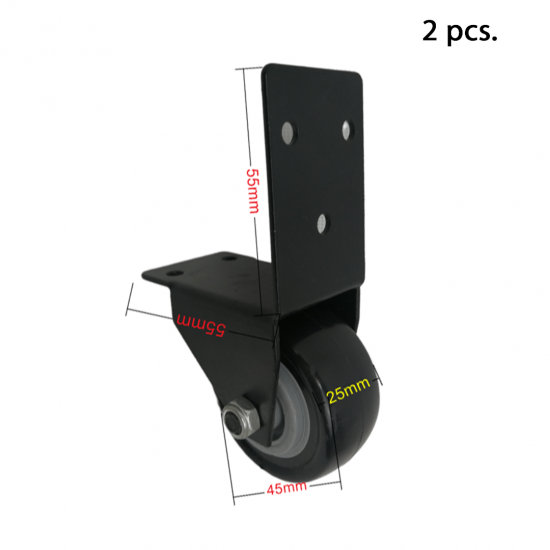 Flight Case Surface Mount Edge Caster Wheels
SOLD PER 2 PCS.

Surface mount Edge Wheels for your Flight Case build.
This heavy duty surface mount edge caster is a great alternative when you don't need the recessed edge or corner casters - especially if you want to create a tilt-and-roll scenario with an existing case without cutting through your extrusions and case walls.
Color: Black
Material: Metal