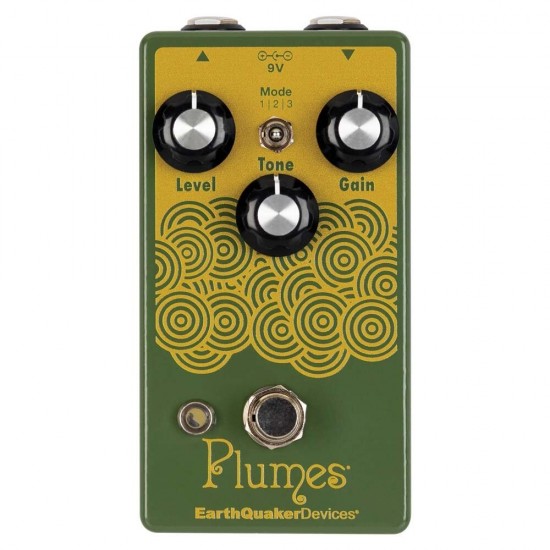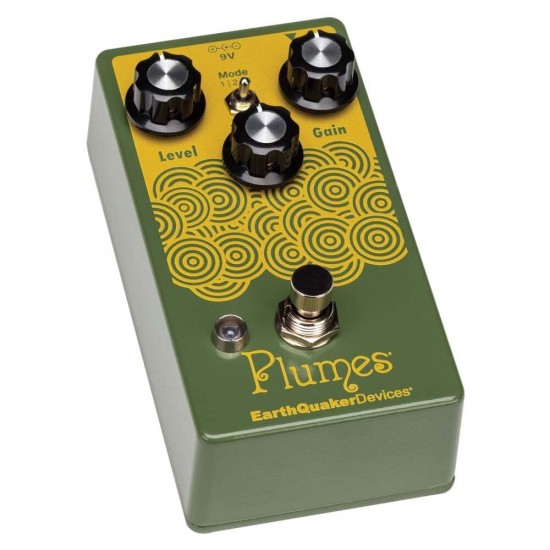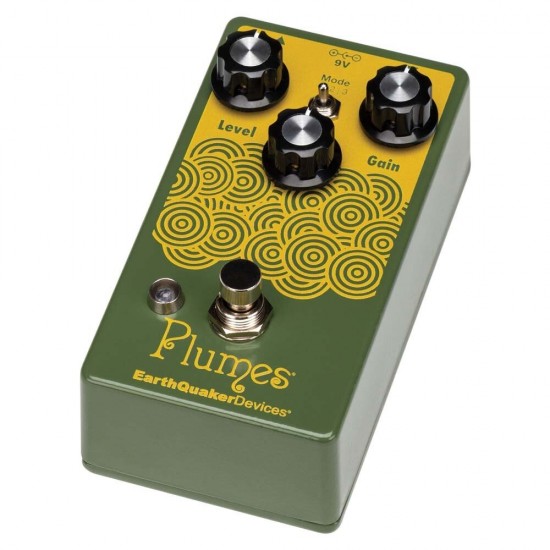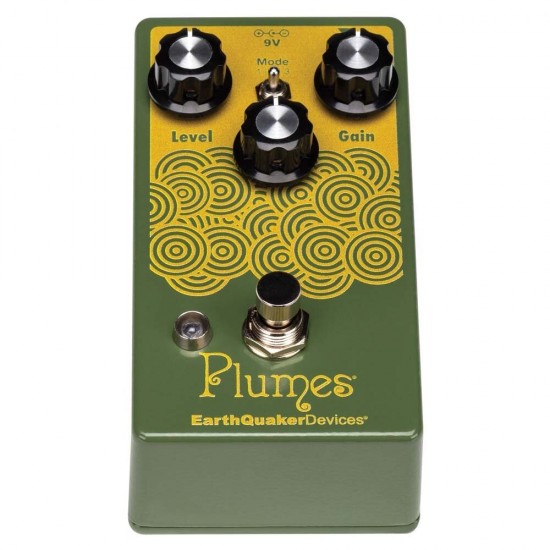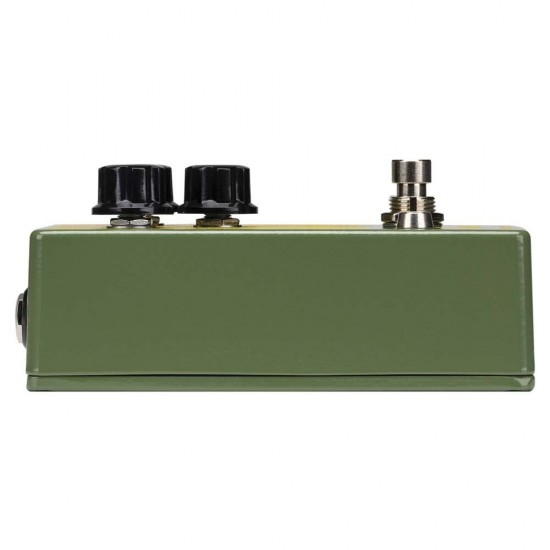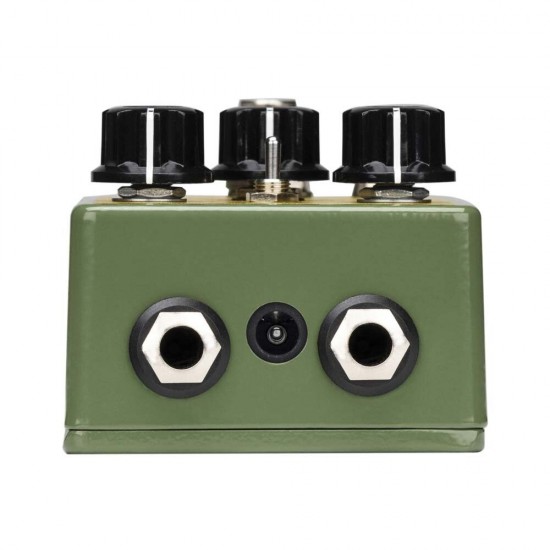 NEW HOT






EarthQuaker Devices - Plumes® Small Signal Shredder

EARTHQUAKER DEVICES
Plumes® is a unique, all-analog approach to a classic tube-like overdrive circuit offering 3 different clipping voices, loads of headroom and almost three-dimensional clarity that will push your amp over the edge. The reimagined tone control is finely tuned to sculpt low end, clear top end, and focus midrange with blooming sustain.
Controls
1. Level: This controls the output volume.
2. Gain: This controls the amount of drive.
3. Tone: More bass to the left, more middles in the middle and more treble to the right.
4. Clipping Modes (3-Way Toggle):
1. Symmetrical LED clipping - More Crunch and Compression.
2. No clipping - Wide open OpAmp drive for clean boost.

3. Asymmetrical silicon diode clipping - More transparency with a loose feel.
LEARN MORE HERE
WATCH THE DEMO HERE