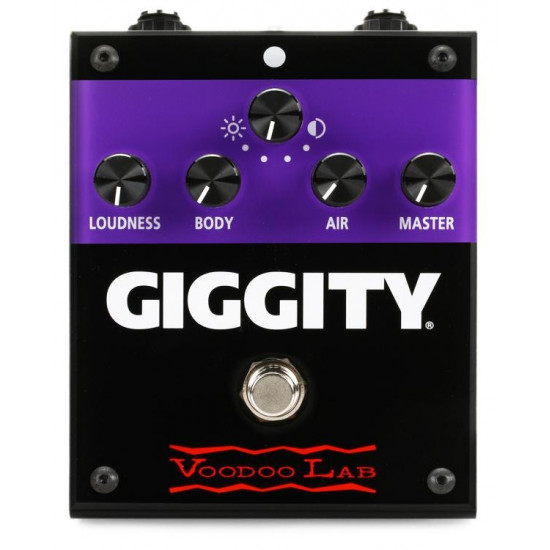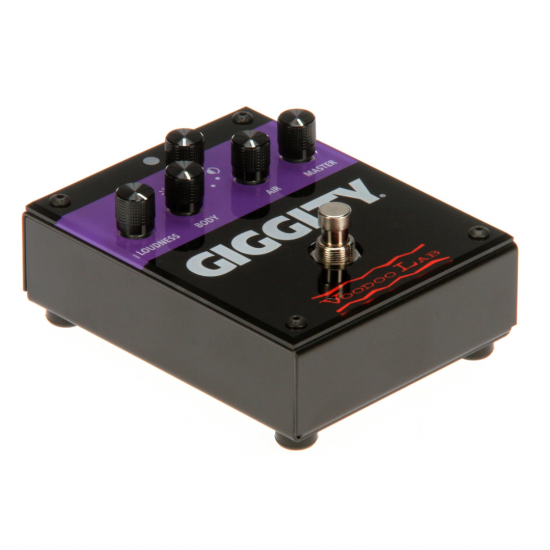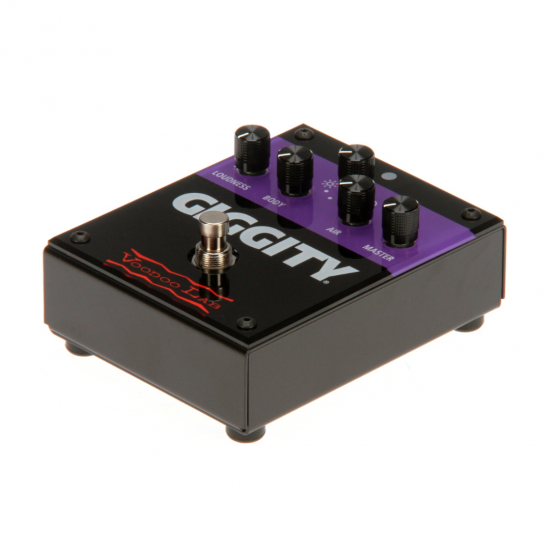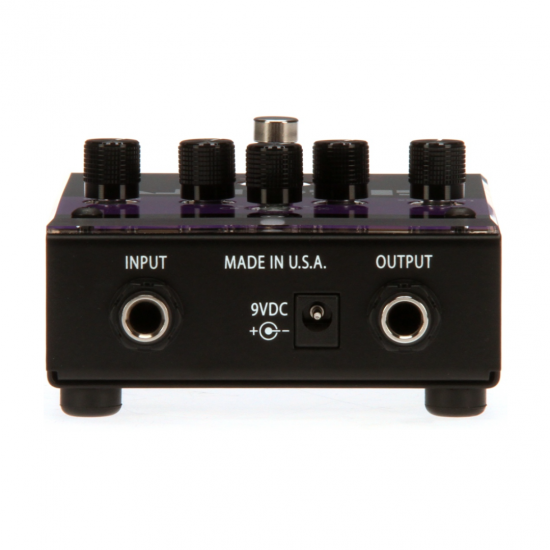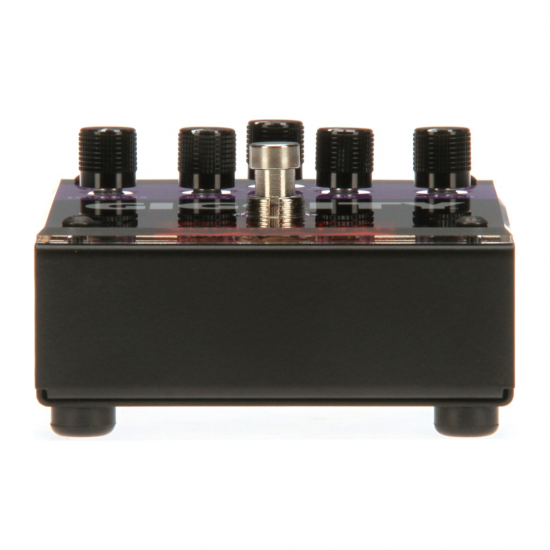 Voodoo Lab Giggity® Analog Mastering Preamp Pedal

VOODOO LAB
Analog Mastering Preamp for Guitar

Giggity is a powerful and versatile tone shaping tool that brings out the best in any guitar and amp. The 4-position Sun/Moon preamp voicing selector offers a distinctive pallet of tones ranging from brilliant sparkling detail to warm and harmonically rich. Fine-tuning the sonic character is easy and intuitive using the Body and Air controls. Dial in Body to add thickness and tighten the low-end. Add Air to bring out the high-end shimmer and detail in your guitar's pickups. Each Giggity is handmade in the U.S.A using only premium components and features silent, true bypass switching.
Giggity features:
Four Unique Preamp/Gain Voicings
Body & Air Fine-Tuning Circuits
True Bypass via High Reliability Gold-Contact Relay
Plexi Top Panel
Hand built in the U.S.A.
WATCH THE DEMO HERE