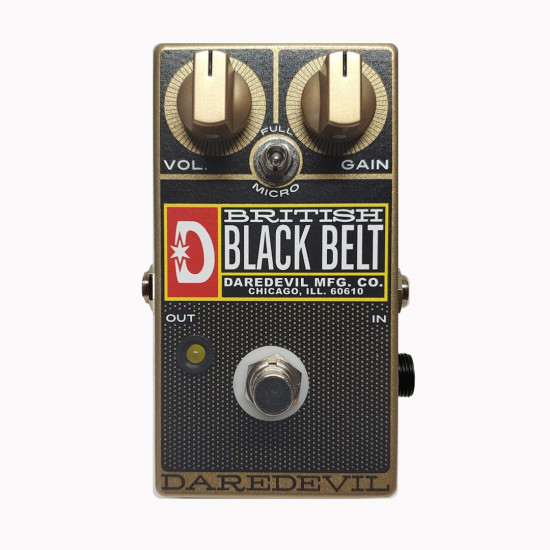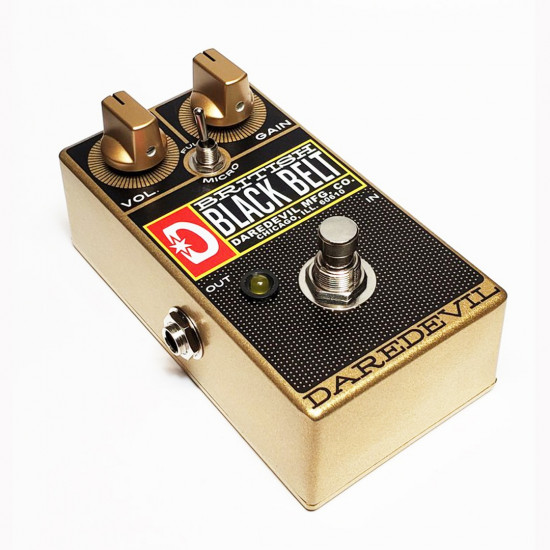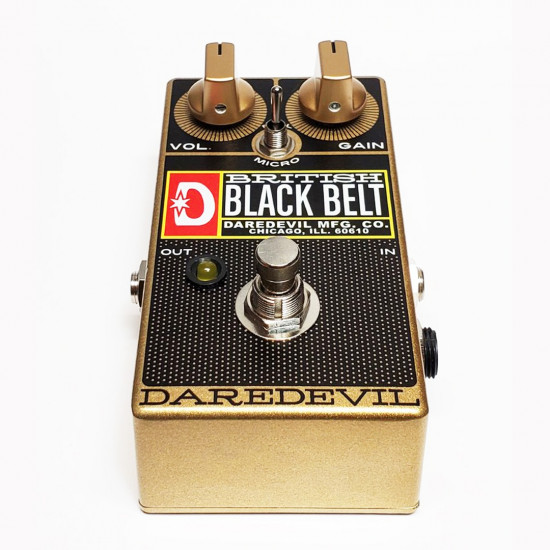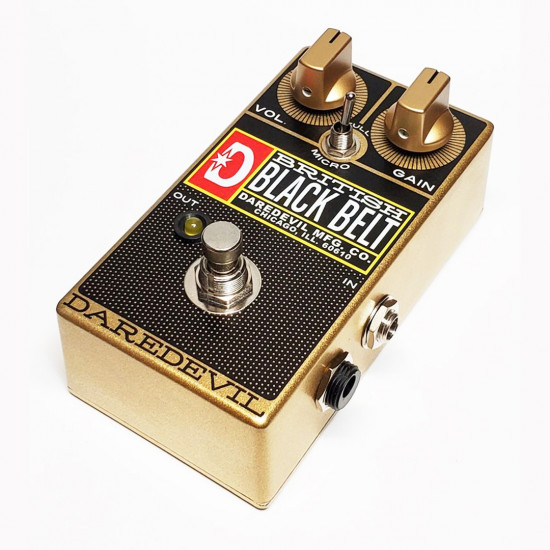 -15 %



Daredevil Pedals British Black Belt Gold - Mini Amp Style Pedal

DAREDEVIL PEDALS
-Mini amp style gain tones in a pedal
-2 channels : Mini and Full range gain
-Great for driving your amp or getting unique recording tones
Behold!
An incredibly powerful tool for all of your rock n roll tones. The British Black Belt is comprised of 2 separate circuits in one simple box. The FULL channel is a single stage gain circuit very similar to the one found in a common "belt loop" mini amp, which when run through a proper rig sounds massive and dynamic.
These small amps have long been a secret recording technique to layer instruments yielding huge gain response. In an effort to maintain that approach, the Black Belt has a 2nd channel that emulates these small blown out tones. The frequency range is a bit more even, lending itself to the sonic realm of any number of small battery powered amps that artists have used over the past decades.
The intent is to give musicians another cool way to get creative in the studio and expand their tracking capabilities, meanwhile giving the option to utilize these tones in a live setting as well.
The British Black Belt can be used to achieve lo-fi settings, huge walls of gain, or scaled back variations of either. Just one knob for each keeps the operation simple.
WATCH THE DEMO HERE