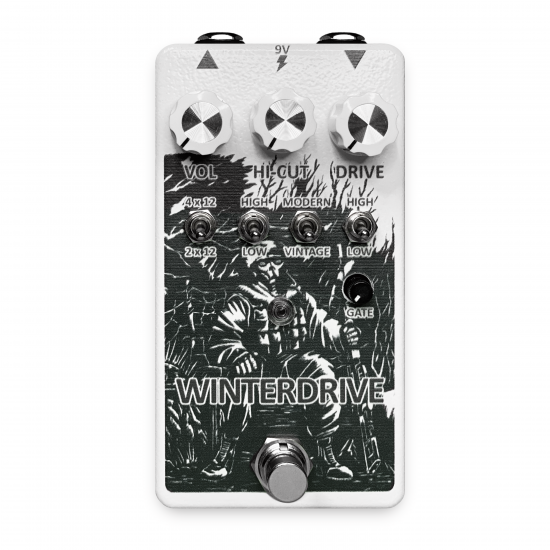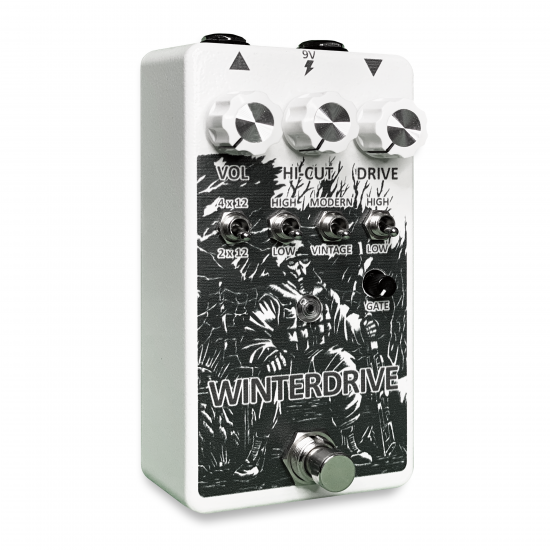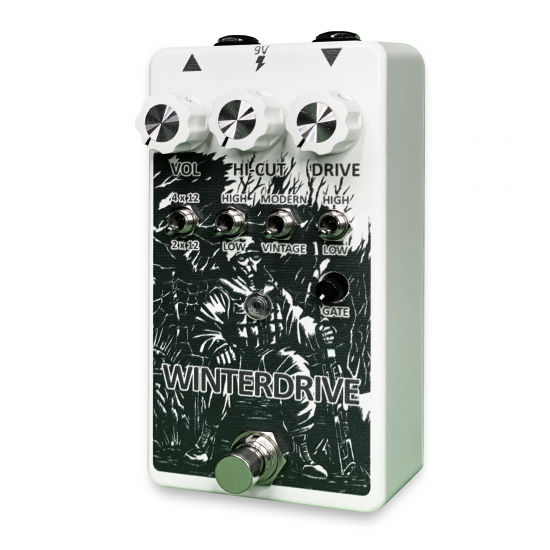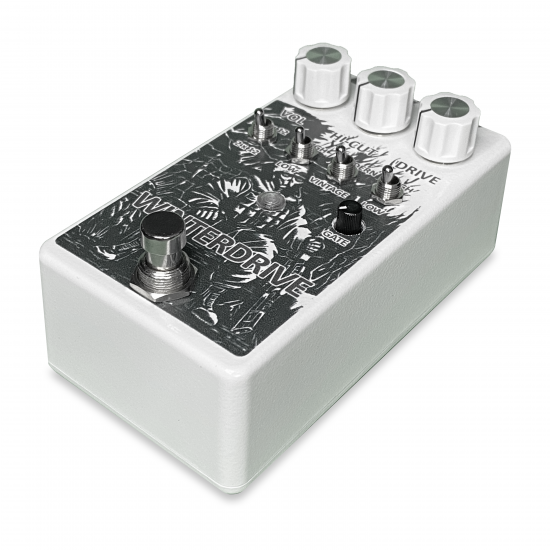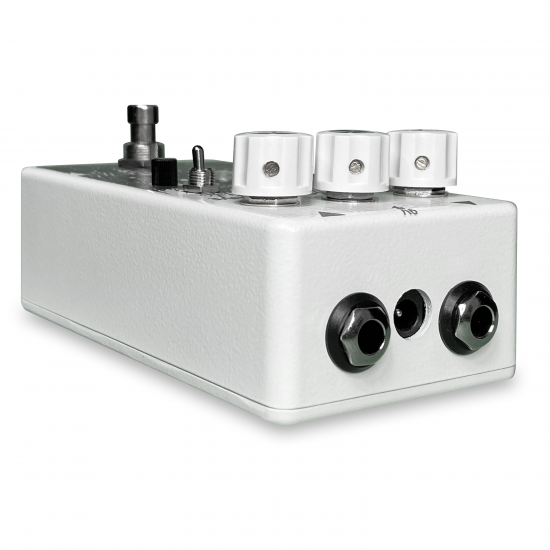 Out Of Stock





WinterDrive MKII - Overdrive, Distortion, Preamp Pedal. With Built-in Noise Gate

GC ROCKBOARD
BACK IN-STOCKS! LIMITED QTY. ORDER NOW BEFORE ITS GONE!
WINTERDRIVE MKII – OD/DIST/PREAMP
(ETHOS TWE-1 BASED)
The WINTERDRIVE is a compact, solid state analog design that offers touch sensitivity that can go from Clean-to-scream with just the turn of your guitar's volume control.
This pedal's core design is to emulates the sound of a valve power amp being pushed to its limits, where it breathes and reacts to your playing.
It also offers powerful tone sculpting controls that allow you to tune the pedal to your amp to get optimal tone and now with the built-in noise gate as the added features.
CONTROLS
GAIN: Controls the overall input gain of unit
HI-CUT: Provides a post OD high frequency cut ideal for amp tuning
VOLUME: Controls the overall volume of the unit
TOGLE SWITCHES
1st High/Low Switch: Provides two levels of pre OD high frequency boost and an off setting.
Max, Off, Moderate
Modern/Vintage: Provides two distinct voices for the pedal post OD. Vintage Voice & Modern British Voice
2nd High/Low Switch: Provides three levels of post OD high frequency response.
Boost, Flat & Dark
CAB Simulator: Provides three modes ideal for matching the unit to your amps low end response.
Gate: Attenuate a signal that drops below a certain threshold - so in between riffs, licks and chord stabs, it'll cut your signal to prevent that annoying hum.
•
INPUT IMPEDANCE: 1Meg ohm
Tags:
WinterDrive MKII
,
Overdrive
,
Distortion
,
Preamp Pedal
,
With Built-in Noise Gate
,
GC Rockboard
,
Pakoy Fletchero
,
Typecast
,
Made in Philippines
,
Pinoy made
,