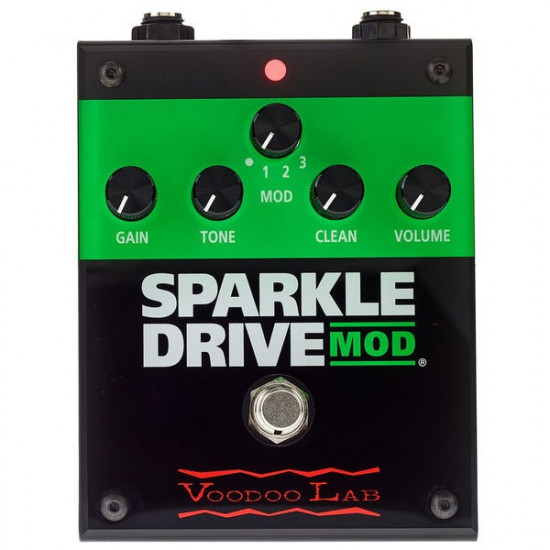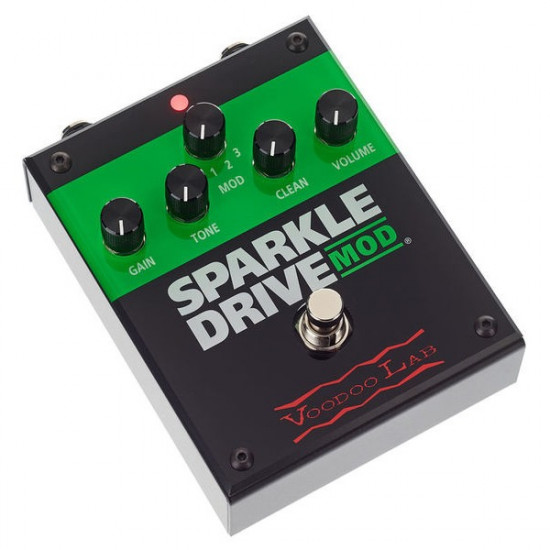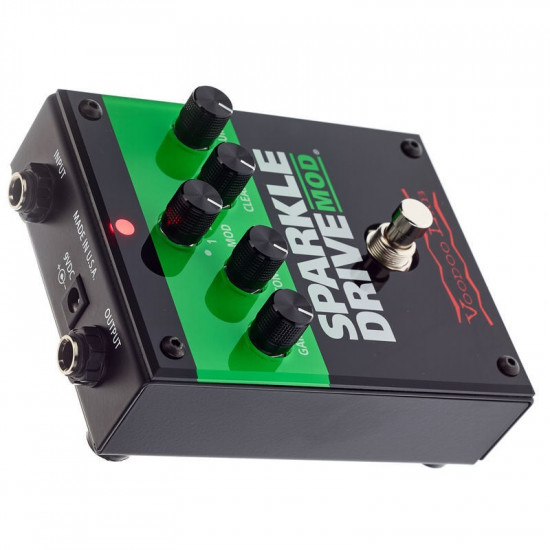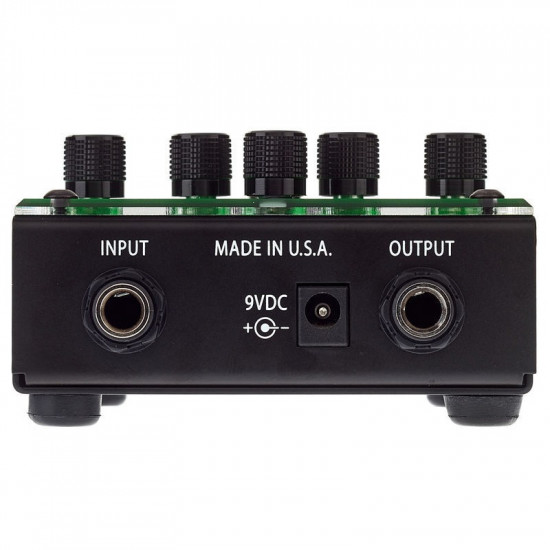 Voodoo Lab Sparkle Drive® MOD Overdrive Pedal

VOODOO LAB
All the tones of the original Sparkle Drive, plus 3 custom mods from punchy and modern to thick singing lead!
Sparkle Drive MOD delivers all the overdrive tones of the original Sparkle Drive, but with a twist. Using the MOD switch, you can select the stock 808-based circuit, or instantly pick from 3 different custom modifications. Whether you need more gain, tighter bass response, a more vocal midrange, or a thick and juicy lead tone, Sparkle Drive MOD gives you the tools to get there.
In VINTAGE mode, you get the classic tube-style midrange grind that's great for blues or for boosting your solos. Mod 1 is the LEAD circuit with extra gain, a thick and juicy bottom end, and smooth highs that are perfect for single-note melodies. Mod 2 delivers punchy "mid cut" RHYTHM tones that are great for chunky rock power chords and funk. Mod 3 gives you the HIGH GAIN treatment with articulate highs and an aggressive bottom end.
Features also include a unique "clean" control that allows you to blend in a boosted direct signal restoring the attack and feel. Switching is true bypass via gold-contact relay.
Sparkle Drive Mod features:
Create multiple, layered amp sounds - one clean, one overdriven
Four unique overdrive/distortion circuits: Stock, Lead, Rhythm & High Gain
100% clean boost circuit with tons of output
True bypass switching via gold-contact relay with LED
Plexi Top Panel
Hand built in the U.S.A.
WATCH THE DEMO HERE