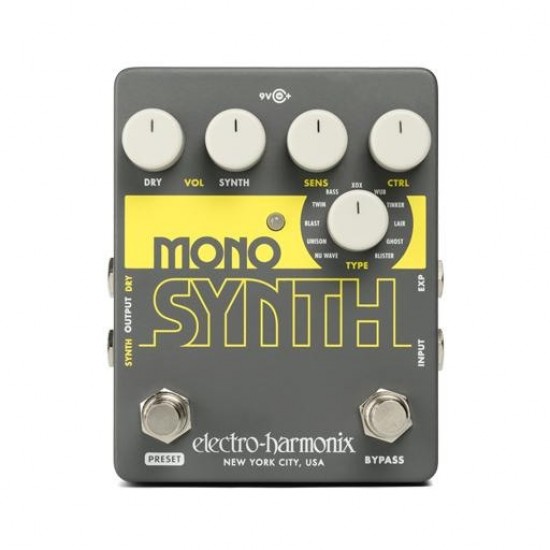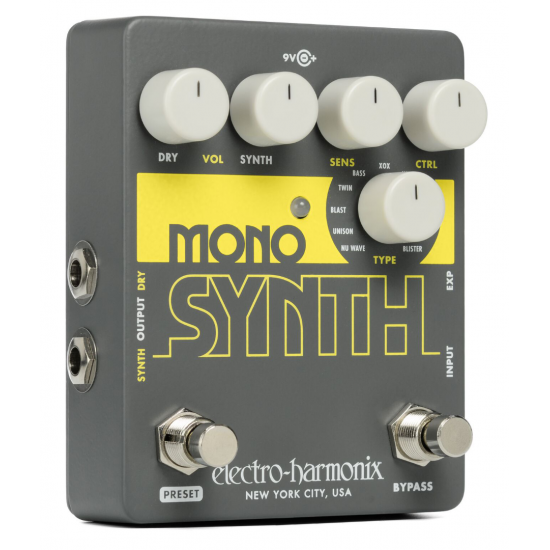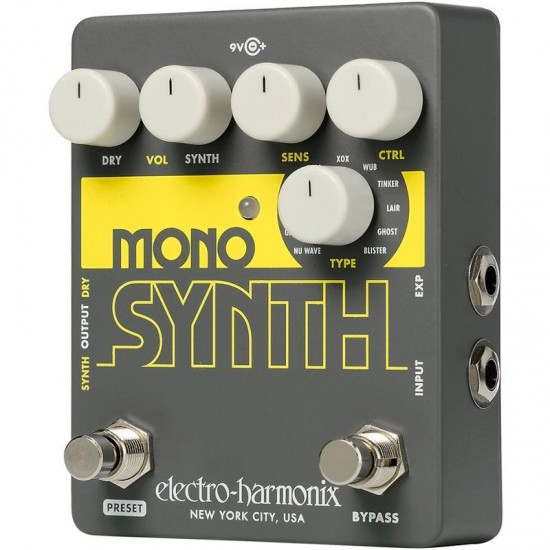 Out Of Stock



Electro-Harmonix - Mono Synth - Guitar Synth

ELECTRO-HARMONIX
The EHX Mono Synth transforms your guitar into eleven great sounding synthesizers…
from vintage synth emulations to fat, stacked voices to soaring lead sounds and more.
The Mono Synth was designed to work on guitar without any modifications, special pickups or MIDI implementation.
Its intuitive layout makes it easy to use and easy to dial in cool sounds quickly.
The pedal's DRY dial adjusts the dry guitar volume at the Synth Output while SYNTH controls the volume of the synthesizer sound at the Synth Output. Used together they let you create just the right mix.
The SENS control, short for sensitivity, adjusts how playing dynamics trigger the synthesizer and allows you to fine-tune the pedal's response to your guitar and playing style.
With the CTRL knob you can adjust a key parameter for each of the eleven synth types
. It varies depending on the preset and provides extra tweak-ability for customizing your sound. There's also an EXP input which lets you control an entirely different parameter in real-time with an expression pedal!