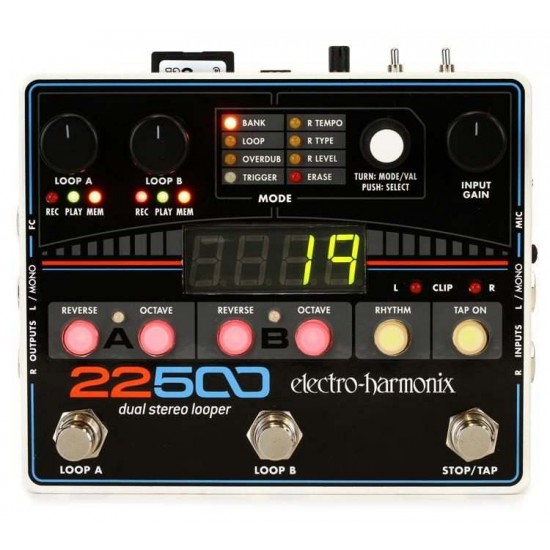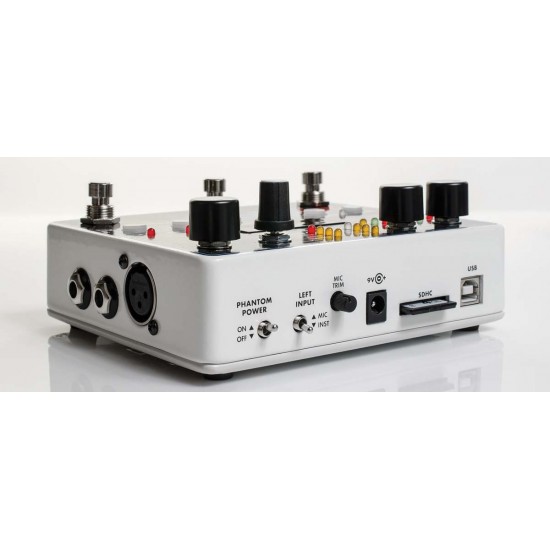 Out Of Stock


Electro-Harmonix - 22500 Dual Stereo Looper

ELECTRO-HARMONIX
The powerful and compact Electro-Harmonix 22500 Dual Stereo Looper pedal supports two stereo loops with independent or locked loop lengths that are customizable to your needs.
Sequential looping lets you use one channel at a time, and parallel mode lets you use both at the same time. You can even choose to quantize them for perfectly synced results. If you want quick back up, the 22500 looper houses 16 built-in drum loops to play along to.
Your high-quality, uncompressed audio is recorded directly to a removable SDHC card that houses up to 100 individual loops. The included 8GB SD card holds up to 12 hours of audio. You get dual 1/4" TRS inputs for mono or stereo in, and there's even a phantom-powered XLR input for recording vocals, acoustic instruments, or capturing other sounds.
Take it from the Sweetwater crew - the 22500 Dual Stereo Looper has the functionality and versatility you want in a looper.
WATCH THE DEMO HERE