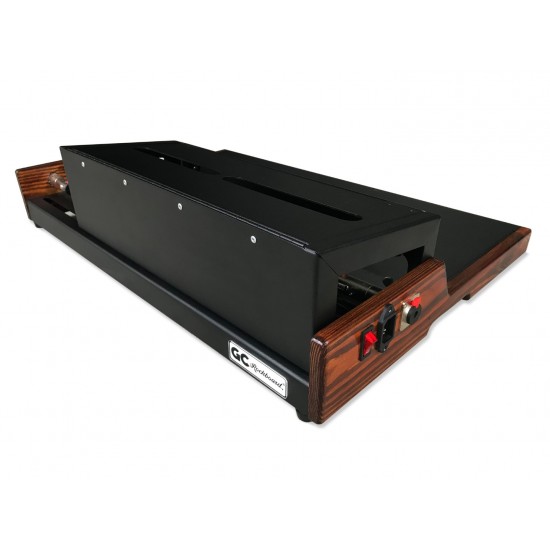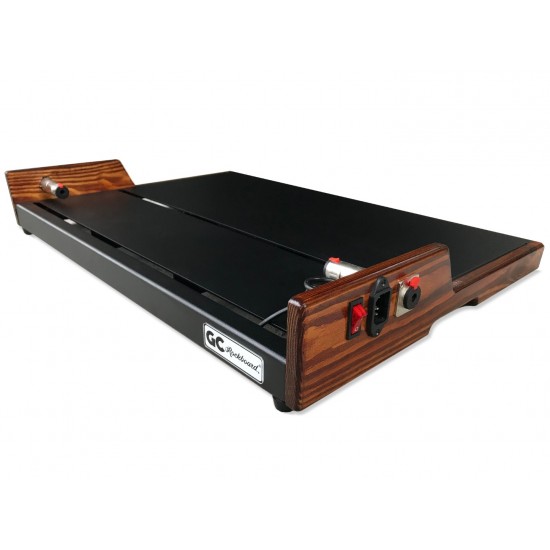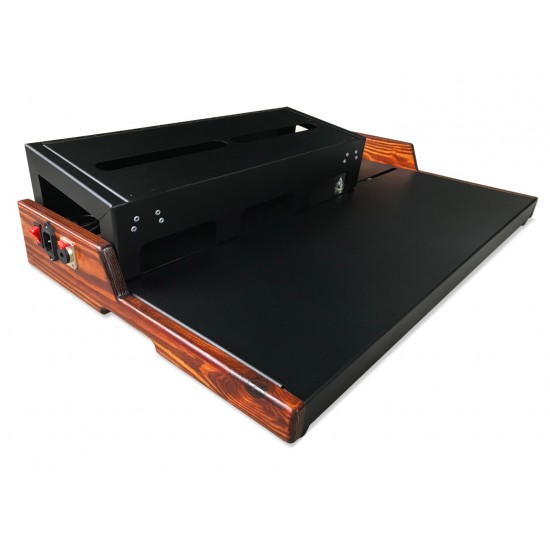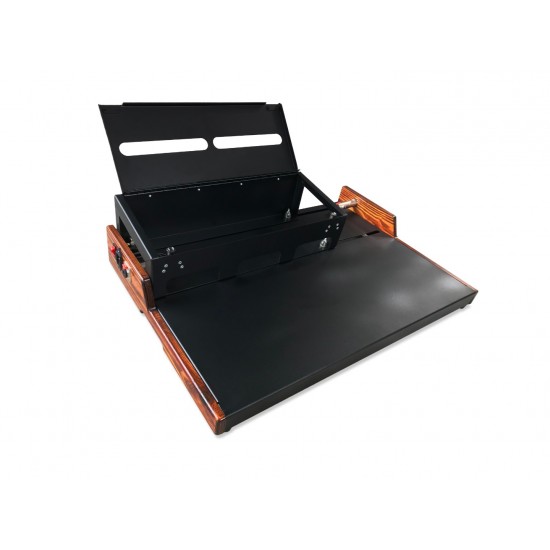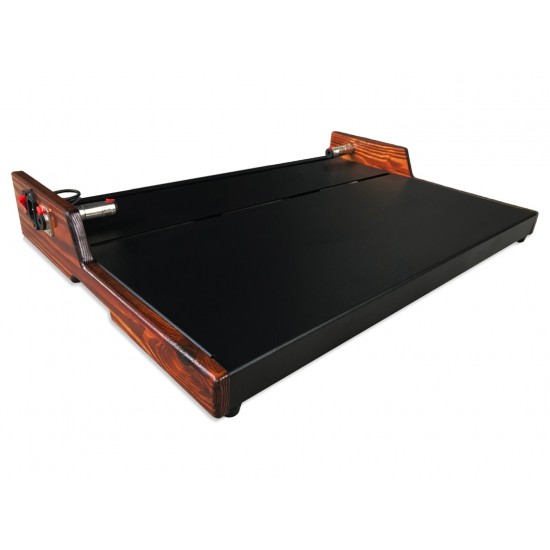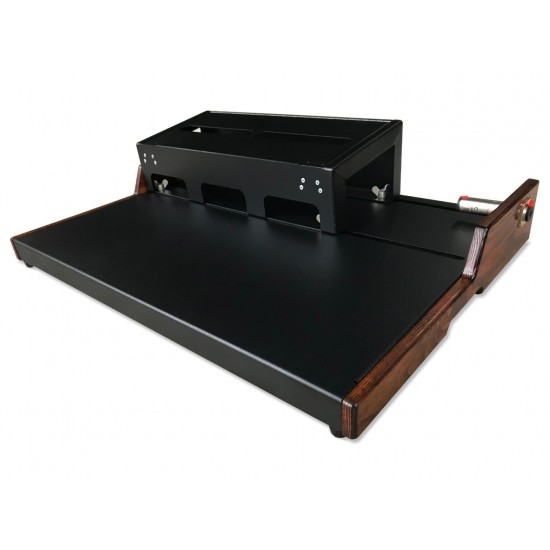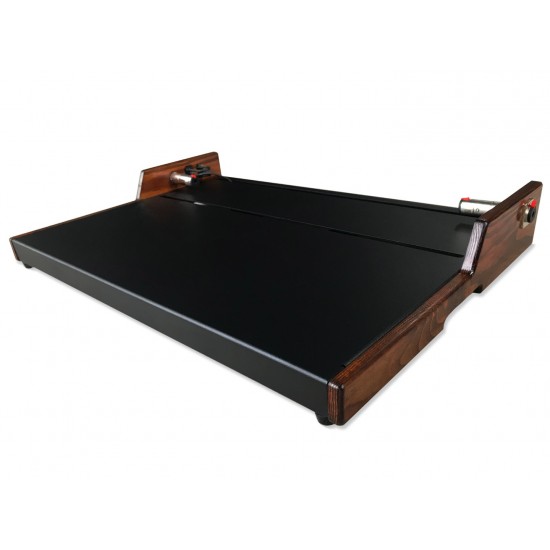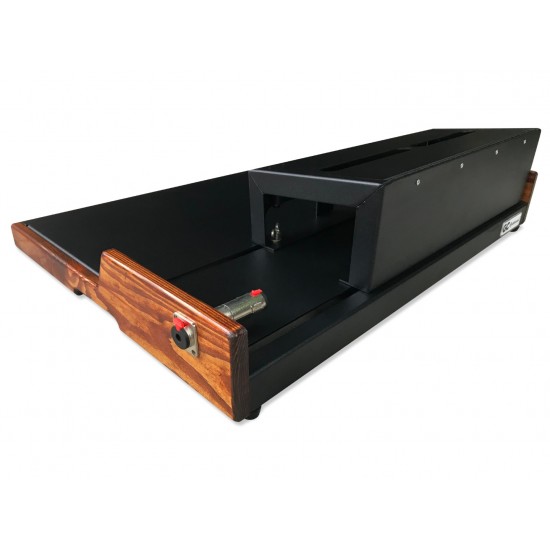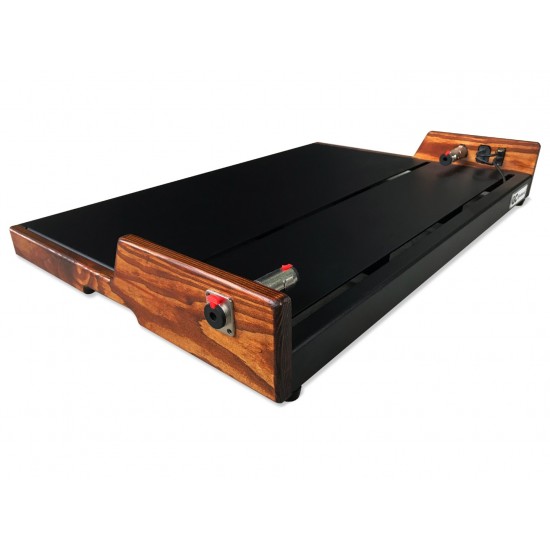 GC Rockboard CADEN RB 2 - (24x17 inches)

GC ROCKBOARD
Pls. refer to our KIRK, CHAMP or LYAN Series for the frame finishing, choose the finish that you like, and we will apply it here.
Maximize your pedals set-up with our CADEN Series.
Innovative two level pedalboard, and can be easily transformed to a 1 level flat type pedalboard. You'll get 2 in 1!
Power supplies and patch boxes; or even your always ON pedals, can be stored beneath the board's 2nd deck.
This pedalboard, is also ideal, if your set-up comes with pedal switchers.
Product Info:
GC Rockboard's Hybrid Pedalboard.
Double Deck & Flat Pedalboard in 1
Detachable 2nd Deck, and movable from Left to Right
Made with aluminum and framed with Baltic pinewood for more organic look!
MAIN BOARD SIZE: 24 X 17 inches (exclude frame) 1.5 Height.
2ND DECK SIZE: 17x7 inches & 4 inches Height
- fit upto 18 reg size pedals, or more, depending on the way you set it up.
Available Finishing: Wheat Brown, Black Stain, Mahogany,Natural Wood, Red Stain & Matt Black
Features:
- 2 in 1 Pedalboard. Double decker & Flat pedalboard
- 2.5mm thick based Aluminum chassis, powder-coated plate
- Detachable and movable 2nd Deck
- Sided & Framed with Baltic Pinewood, routed each sides for handling/carrying
- Comes with input/output TRS Locking Jack connector
- Comes with IEC socket and a rocker switch
- Comes with extension power socket for PSU
- Comes with rubber footing
- Hook and Loop included
Note:
- IEC Power Cable is not included, you need to get that on your own.
Production:
All of our pedalboards are made to order.
You order first, and we build it!
Building process will take at least 2 to 3 weeks, or even 1 month from the date of order, depending on the number of orders that are already in the que for productions.
We will notify you via email when your orders are ready.