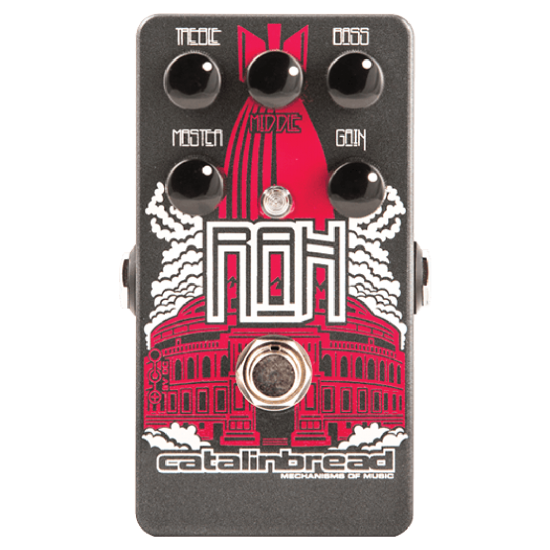 -15 %
Catalinbread - RAH - (Royal Albert Hall) Overdrive Pedal

CATALINBREAD
In 1970 Led Zeppelin hit the stage of London's historic concert hall, Royal Albert Hall. We love the RAH performance and were inspired by a friend to capture it in a pedal.
At this performance Jimmy Page expressed himself masterfully with a broad pallet of tones and GIANT dynamic range. Of course this has a lot to do with Page's playing technique and Gibson Les Paul. His backline amps, custom Hiwatt heads into Marshall cabinets filled the entire hall with a cornucopia of colors at levels ranging from a mouse whisper to rave ups louder than a jumbo jet taking off only inches over your head.
MODEL: RAH
Power Source: 9V DC power supply (sold separately)
Power Usage: 5mA
Height: 1.96"
Width: 2.36"
Depth: 4.33"
Weight: 0.40 lbs.
Batteries: 9V
DOWNLOAD MANUAL HERE
WATCH THE DEMO HERE