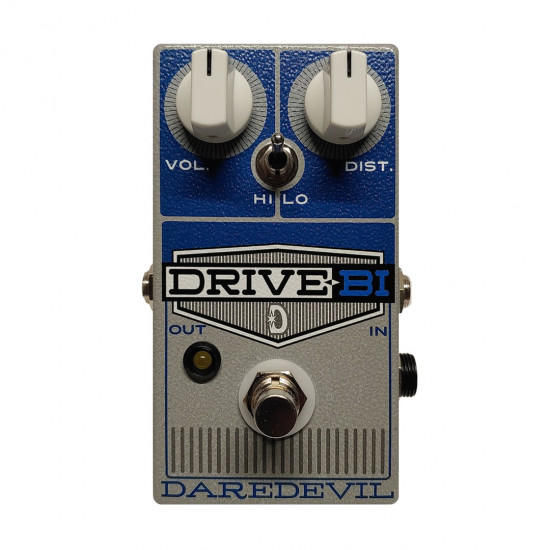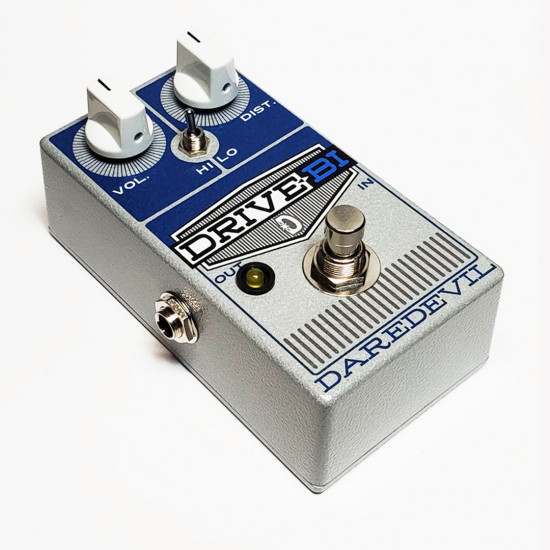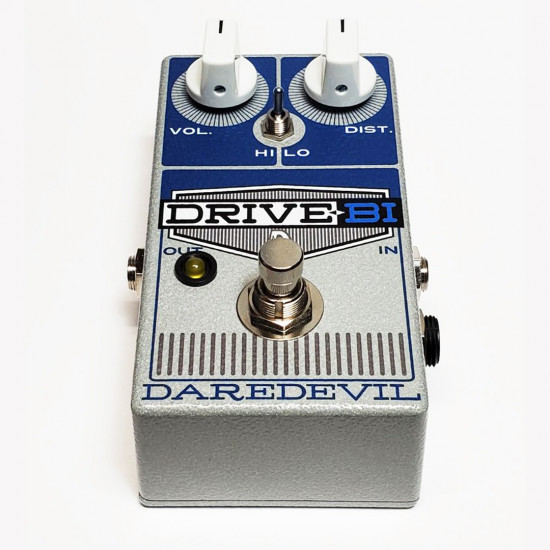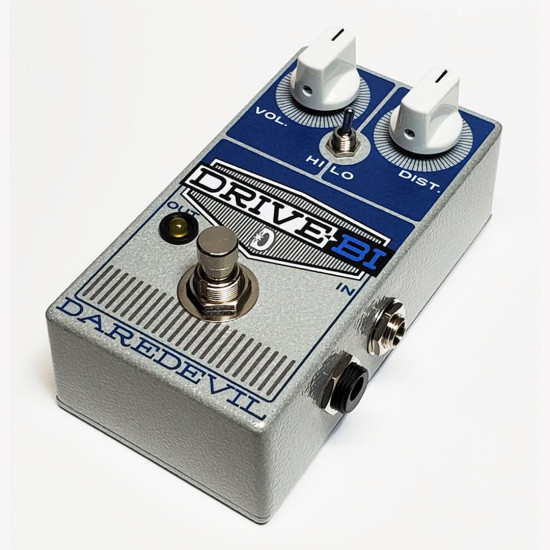 -15 %




Daredevil Pedals DRIVE-Bi - Dual Gain Distortion

DAREDEVIL PEDALS
"I just picked up your Drive-Bi pedal …I've had over a hundred pedals over the years, but this is honestly the best dirt pedal I have ever played. I don't know how you did it but something magical happens when you adjust the two knobs. I can't get a bad sound out of it and to think it doesn't even have a tone knob! Awesome job on this one, you now have a new forever fan!" -Jeff M.
-op amp powered gain circuit
-2 channels of distortion, low & Hi
-natural amp sound and rich harmonics
The Drive – Bi is a dual channel, op-amp gain circuit. Designed to cover medium to high level amp style drive that is extremely dynamic and raw.
Low channel adds grit, sustain, and overdrive to your amp while still pushing output.
Hi gain mode expands low end, saturation, and output compression for huge warm tones.
This is one of the most natural sounding gain pedals on the market. Great for solo boosts as well.
VOLUME – Controls effect output
GAIN – Amount of circuit drive
HI / LOW – Selects between both channels of gain
-True bypass, runs on 9V battery or DC supply
WATCH THE DEMO HERE