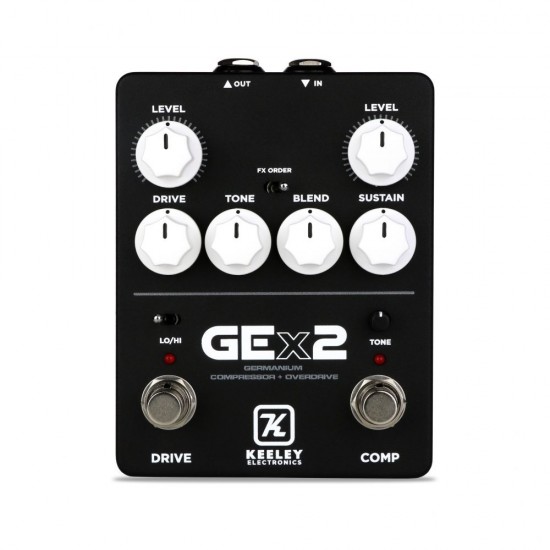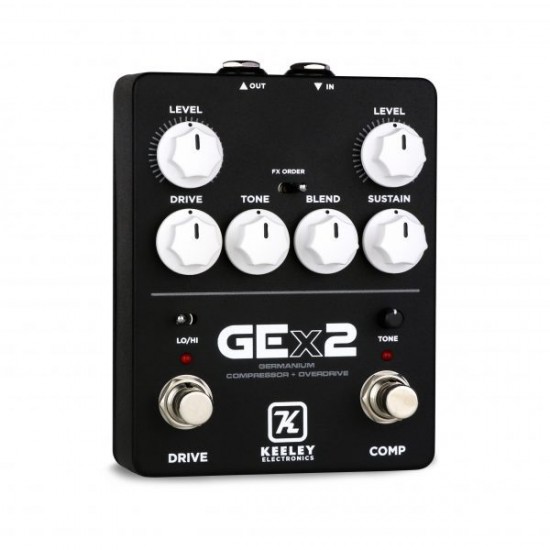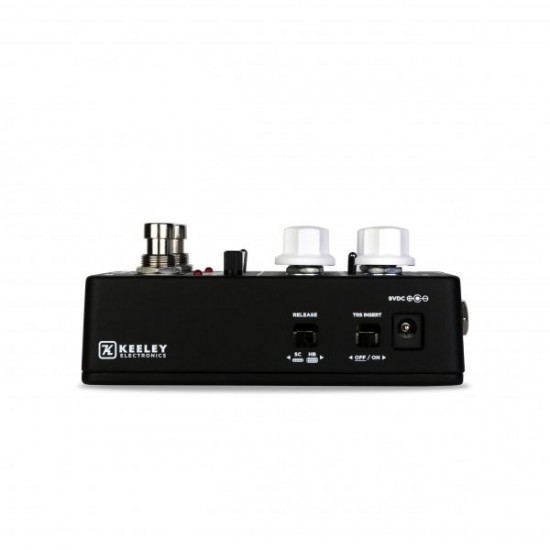 -32 %


Keeley Electronics - GEx2 Germanium Compressor + Germanium Overdrive

KEELEY ELECTRONICS
XIX Anniversary Black Edition! Limited Edition Release
The GEx2: The New Germanium Compressor Plus and Germanium Overdrive Experience
Two-Mode Overdrive: Choose between Lo and Hi Germanium Overdrive modes.
Dual Mode – Lo, tighter OD or Hi gain, saturated tone! You choose!
One of our best Overdrive circuits ever, now fueled by Germanium!
Germanium-powered Compressor with Clean Blend and Tone Control – Blend in any amount of clean signal for punchy chord work and use the Tone Control to brighten the highs.
Plus Features: Tone and Blend – Perfect for Humbuckers and Single Coils!
Blend for Manhattan style compressor and Tone for treble boosting.
Designed for Pro Boards, Effects Order Switching, and Effect Insert
Pedal Switcher Ready! Simply connect to your pedal switcher with TRS cables and control each side of the pedal independently.
Switch the Order of the Compressor and Drive for instant change to feel and response of your combo.
Use TRS insert cables to place effects between the Compressor and Drive like phasers, wahs, or other dirt boxes!
LEARN MORE HERE
WATCH THE DEMO HERE