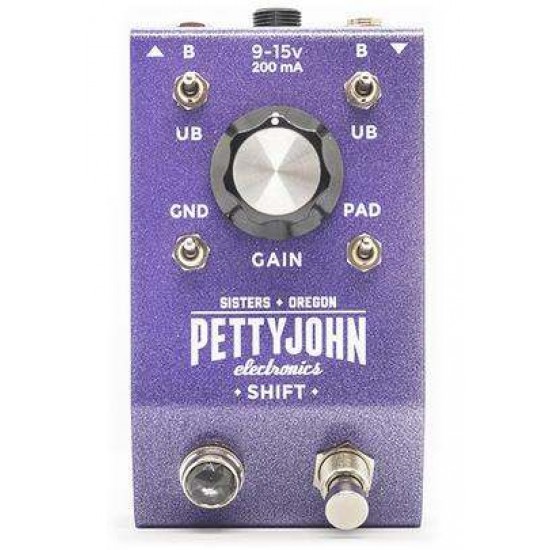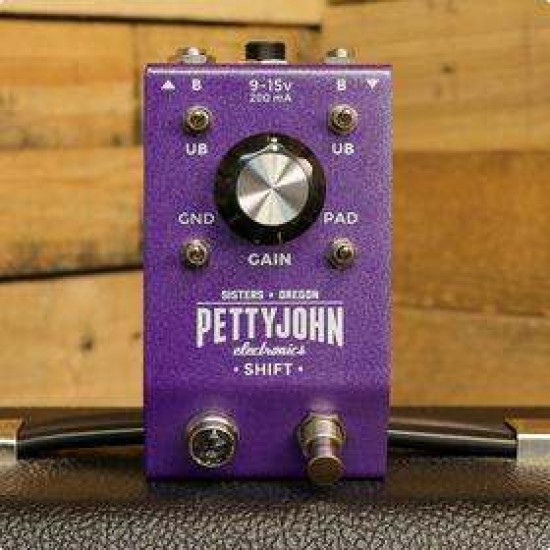 -30 %


PettyJohn - SHIFT Pedal - Studio Grade I/O Utility Guitar Pedal

PETTYJOHN ELECTRONICS
Our goal in creating this pedal was to fill what we saw as a hole in the market for a true studio-grade utility box. There are five main functional uses for the SHIFT:
1. Buffer & boost
2. Studio grade direct box
3. Tone color box
4. Re-amp tool
5. Cable extender system
The Pettyjohn SHIFT takes all of the balanced I/O options from the PreDrive Studio and fits them into a Foundry Series box.
LEARN MORE HERE
WATCH THE DEMO HERE