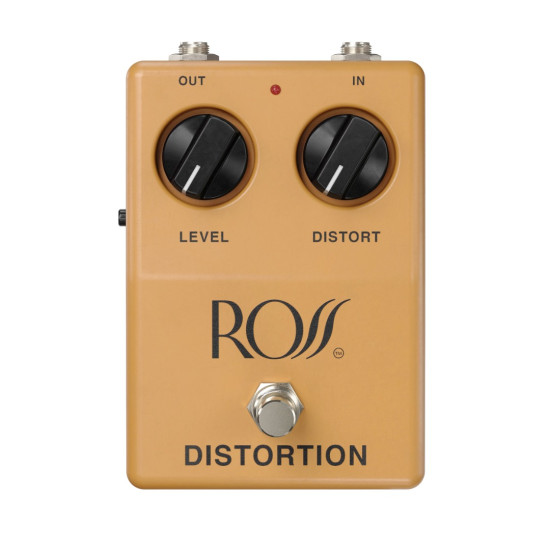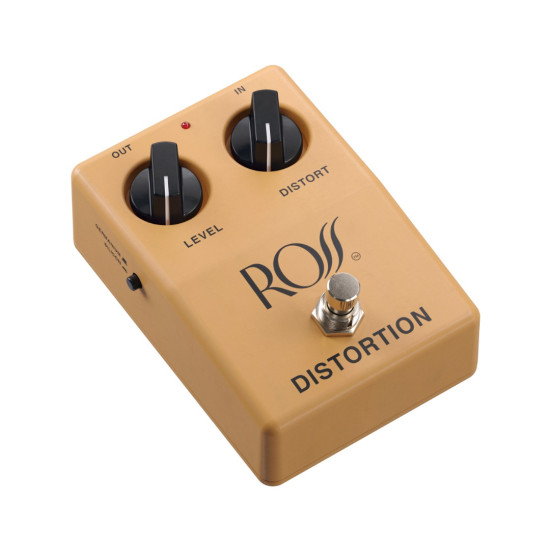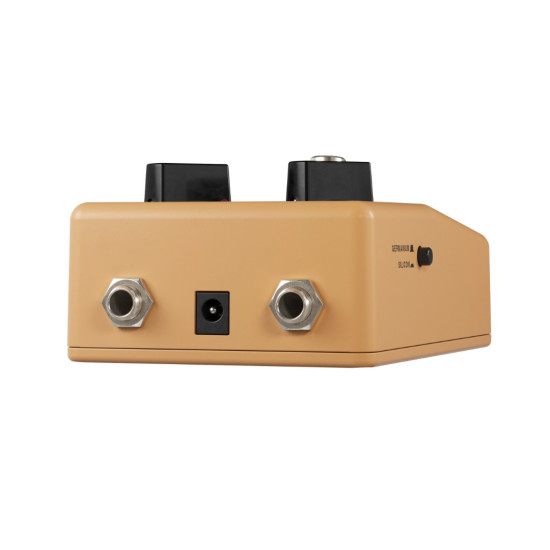 ROSS Electronics Distortion

ROSS Electronics
ROSS Distortion
The ROSS Distortion is an op-amp, hard clipping distortion built around the classic 1970s topology seen in pedals like the MXR Distortion Plus, the DOD 250 and the ProCo RAT. While this pedal can be used in almost any situation, it excels at creating natural tube-like distortion and pushing your amplifier into natural breakup.
Controls
"Level" controls volume (right is louder, left is quieter). "Distort" controls the amount of hard clipping distortion (right is more distorted, left is less distorted). The side push switch allows the player to toggle between two versions of the circuit produced during its fifteen-year history: Germanium mode ("Era 2" version) and Silicon mode ("Era 3" version). The footswitch activates the pedal via soft touch bypass switching. The status LED indicates the circuit is active.
Specs
The ¼" input and output jacks connect to your guitar and amplifier. The power jack accepts standard 9V DC Negative Center power and consumes 40mA
THIS PEDAL REQUIRES 9V DC NEGATIVE CENTER. DO NOT USE MORE THAN 9V DC, OR YOUR WARRANTY WILL BE VOIDED.
WATCH THE DEMO HERE