Eminence Tiny With Mogami Patch Cables - 6 inches

Eminence
Sold per pc.
Using Mogami 2319 Wire & Eminence Tiny Gold-Plated Angled TS Connectors.
Cables used: Mogami 2319. Mogami Cables is one of the most sought after Pro cable brands, preferred by major recording studios and leading sound engineers around the world. All Mogami cables are made in Nagano – Japan using the best materials and technological expertise of decades of R&D.
Connectors used: Eminence Tiny Gold-Plated Angled Connectors. The revolutionary Tiny Connector by Eminence, the world's Lowest-Profile Hybrid-TS plug, combines everything good in Pancake TS, Angled TS and Straight TS plugs. Due to the extreme small size, it will negate the need to use straight TS plugs on most pedal & rack equipment. Technologically advanced finish ensures the plug retains its high-quality appearance even after decades of use. Despite the slim design, this professional grade plug is still field serviceable due to its game-changing design.
SWITCH TO EMINENCE TINY - THE EXTREMELY LOW PROFILE TS SOLUTION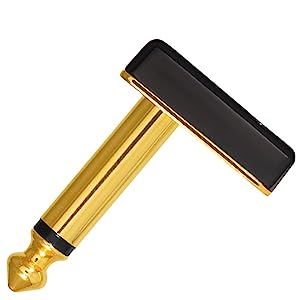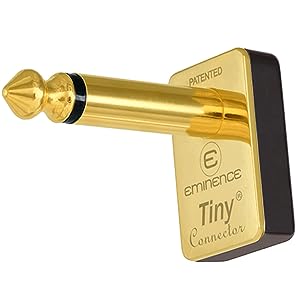 Precise Laser-Engraving
Precise Laser-engraved Eminence logo and the connector's model name will only add up to the highly technical and industrial design of the Tiny Connector.
Gun-Metal Finishing
The luxurious gun-metal finishing will give your pedal board an extremely unique aesthetic look.
But do not let the looks deceive you, as this luxurious connector is built like a tank using a Die Cast Zinc-Aluminum Alloy to withstand the rough handling on stage and studio.
24k, 3 Micron Dual Gold Plating
24k, 3 micron Dual Gold Plated contacts will last for years to come.
This will ensure a secure connection for your audio signal even after years of heavy use (Constant plugging and unplugging).