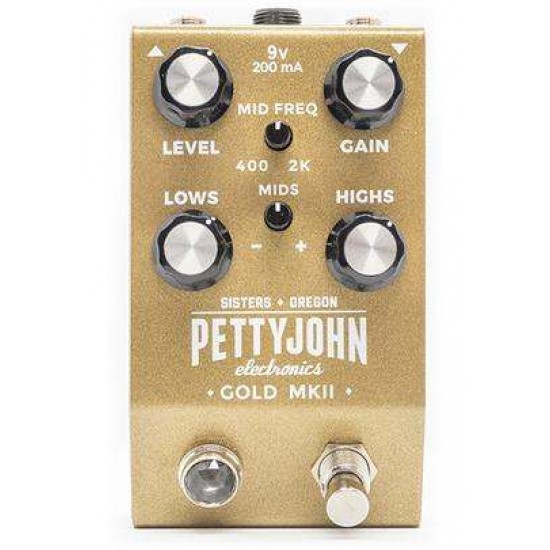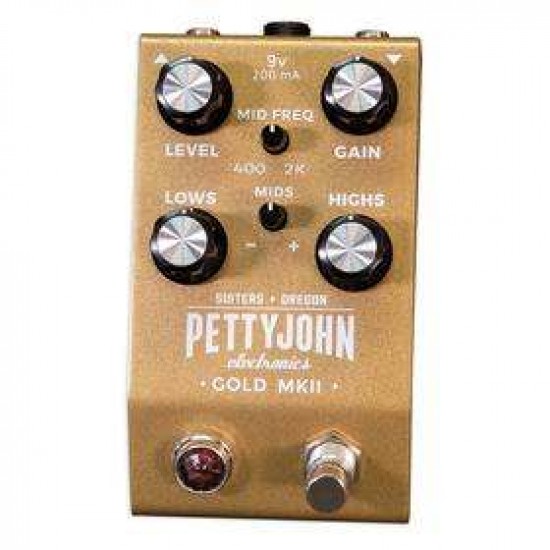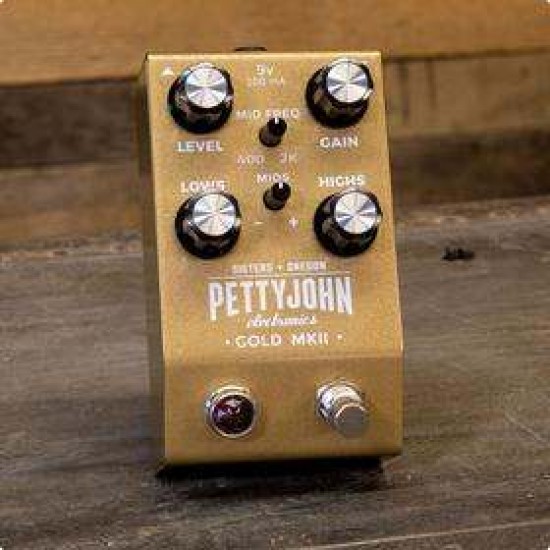 -25 %



PettyJohn - Gold MKII Pedal

PETTYJOHN ELECTRONICS
The Pettyjohn GOLD MKII is an update to our best selling golden amp overdrive.
The GOLD has been loved for its ability to sound and feel like a high watt Plexi syle amp.
Now with greatly extended controls and gain range the GOLD MKII can satisfy almost anyone looking for anything from an always-on low-gain sweetener to fully overdriven, thick rhythm playing chords to soaring, classic leads.
Featuring many updates from the Version 1 including Pettyjohn's new proprietary 36-volt dual rail power supply, a new Quiet Bypass system, a new box with recessed bottom screws along with many updates under the hood refinements and an array of carefully selected custom shop upgrade mods to choose from.
The GOLD MKII is loaded with our most powerful 3-band EQ featuring our wide-range, sweepable low cut and high cut filters and a powerful sweepable mid bell. With an ultra wide gain range and extremely flexible EQ section, there is no amp the GOLD MKII can't transform into a formidable rock machine.
WATCH THE DEMO HERE