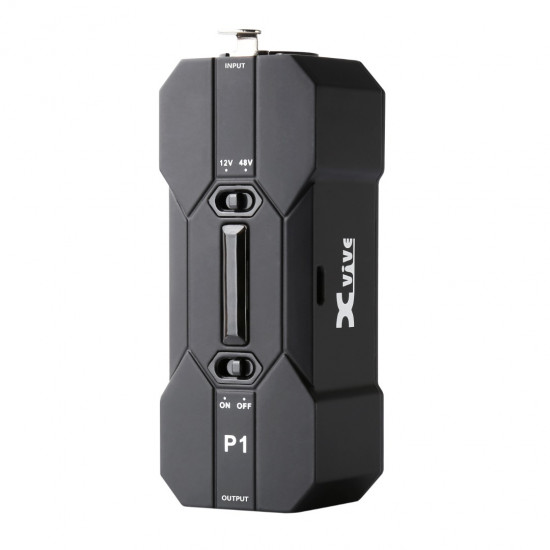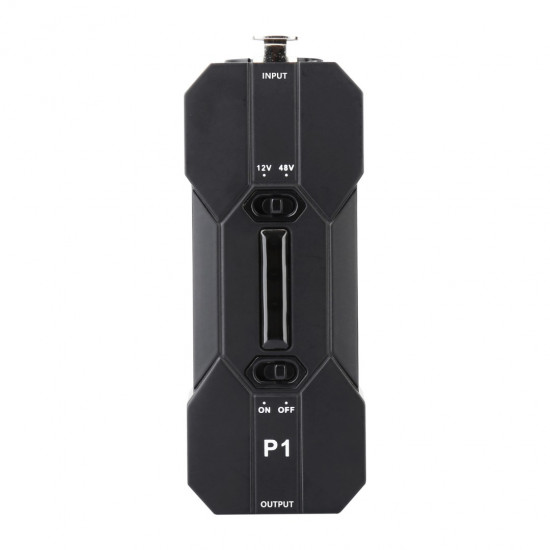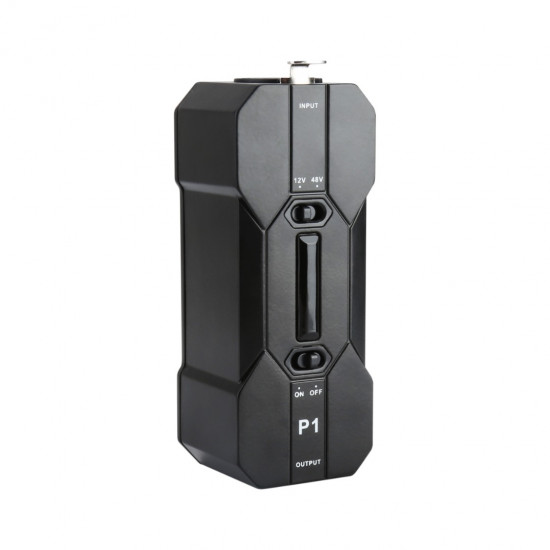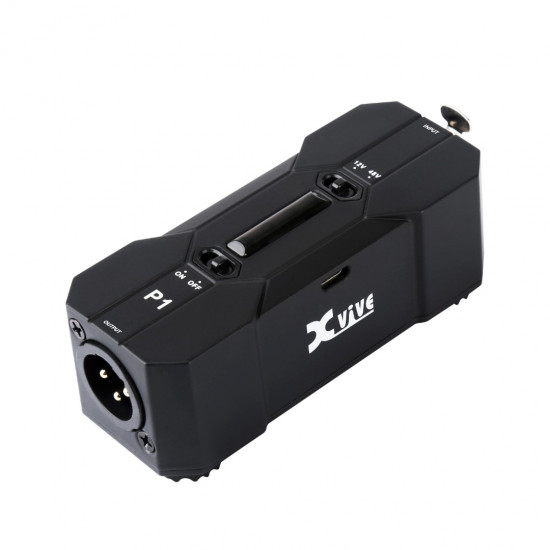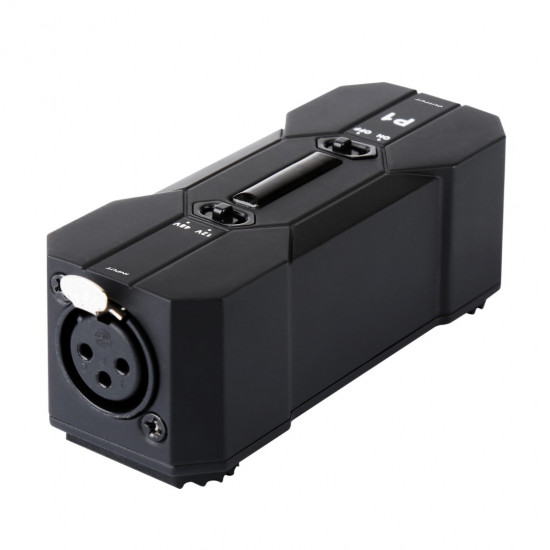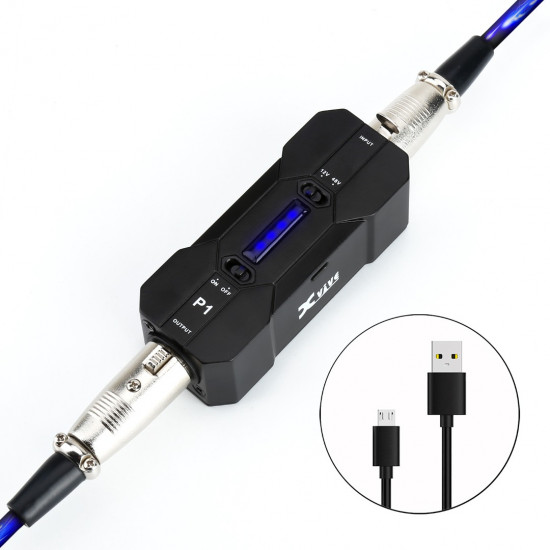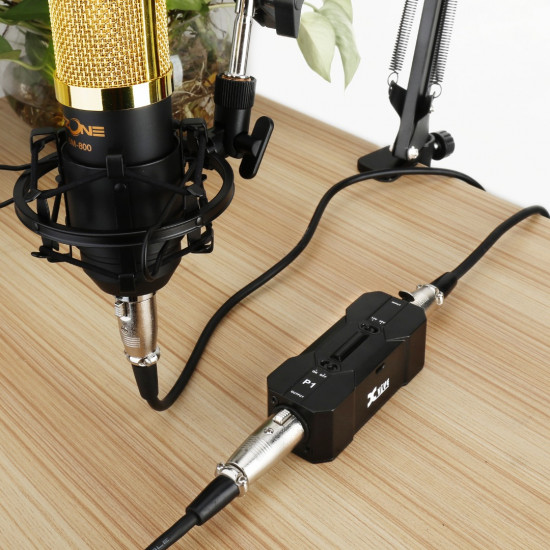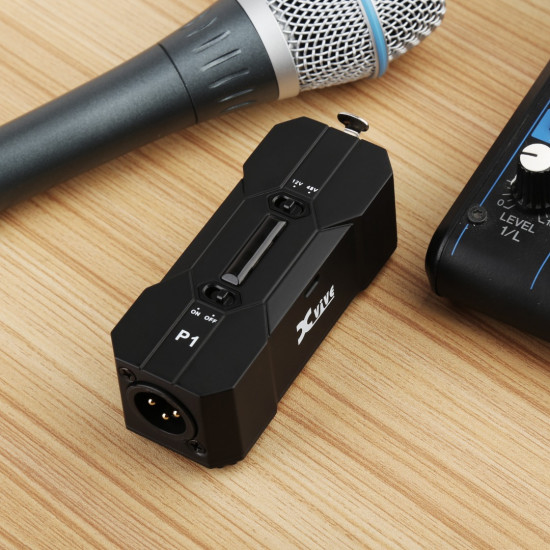 Xvive P1 Portable Phantom Power

XVIVE
P1 Portable Phantom Power
Compact, portable 12V/48V phantom power supply for condenser microphones
Charges with any 5V USB power supply and operates for 40 hours
No noise, no hum and no ground loops
The P1 Portable Phantom Power Supply gives you 48V or 12V of reliable power for condenser microphones, on the go! This small but rugged unit is an essential utility product for engineers and musicians who use condenser mics or any other gear that requires phantom power, such as active DI boxes or mic preamps. Charge it up with any 5V USB power source, run it in-line between your microphone and your mixer or recording unit, and enjoy clean power and hum-free audio for any performance or recording—absolutely anywhere!
P IS FOR PORTABLE
P1 is small and light enough that you can keep it in your gig bag and take it everywhere. Although it can operate while plugged into the wall, when fully charged it can power any high-current condenser mic for up to 40 hours! Operating without power cords also means you'll never introduce ground loops into your signal.
P IS FOR PHANTOM
Some mixers don't supply phantom power, and mixers that do will sometimes fail. Condenser mics will simply not function without power—P1 ensures that you'll always be ready to roll.
P IS FOR POWER
The P1 offers consistent, reliable 48V/12V power and a noise-free signal.
Specifications
MICROPHONE COMPATIBILITY: Condenser microphones (and active DI boxes, mic preamps and active speakers that require phantom power)
BATTERY TYPE: Rechargeable Lithium-ion (internal)
BATTERY LIFE: 14 - 40 hrs
CHARGING TIME: 2.5 - 3 hrs (full charge)
CHARGING VOLTAGE: 5V (USB)
USABLE WHILE CHARGING: Yes
DIMENSIONS: 105 x 44 x 33 mm / 4.13" x 1.73" x 1.3"
WEIGHT: 145 g / 5.1 oz
INPUT: XLR
OUTPUT: XLR
Support
P1 Portable Phantom Power User Guide
WATCH THE DEMO HERE