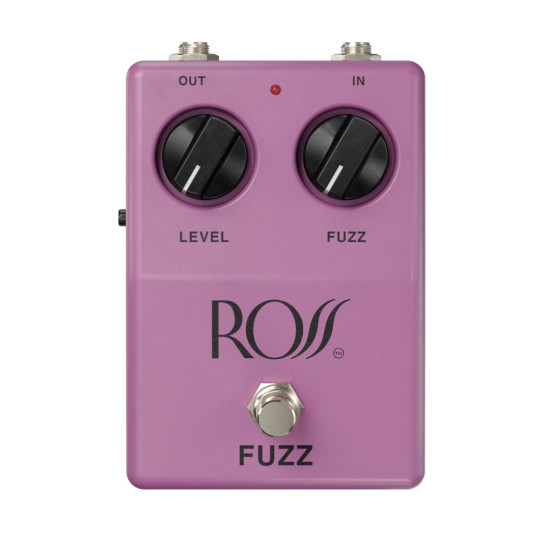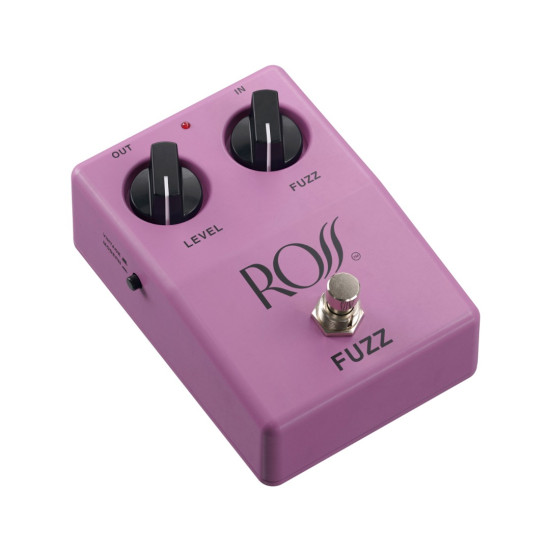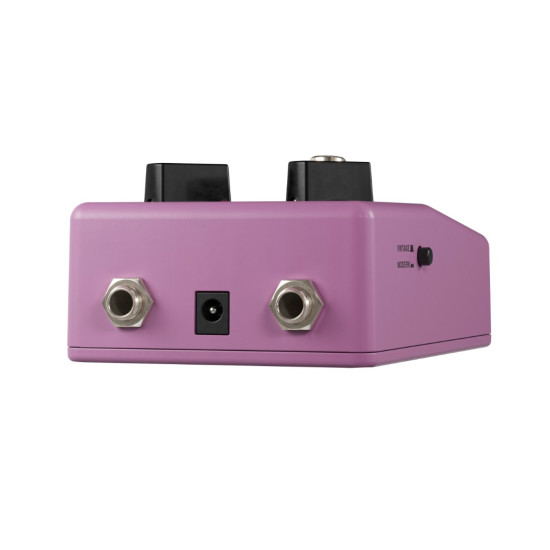 ROSS Electronics Fuzz

ROSS Electronics
ROSS Fuzz
The ROSS Fuzz did not exist in previous ROSS history. This circuit was pulled from the Kustom amplifiers made by Bud Ross. John Fogerty used the Kustom amp's distortion for hit songs like "Run Through the Jungle" and "Fortunate Son." Other artists like the Grateful Dead, Leon Russell, the Jackson Five, Carl Perkins and the Carpenters depended on these amps. This pedal is a tribute to a lost Kustom distortion effect that, until now, was only available in an amplifier. As a fairly unorthodox fuzz that isn't associated with classics like the Fuzz Face, Tone Bender or Big Muff, this pedal highlights a hidden moment in distortion history.
Controls
"Level" controls volume (right is louder, left is quieter). "Fuzz" controls the amount of fuzz/distortion in the circuit (left is less, right is more). The side push switch toggles between two modes: Vintage and Modern (Modern adds bass/gain, resulting in a fuller, heavy fuzz/distortion tone). The footswitch activates the pedal via soft touch bypass switching. The status LED indicates the circuit is active.
Specs
The ¼" input and output jacks connect to your guitar and amplifier. The power jack accepts standard 9V DC Negative Center power and consumes 46mA.
THIS PEDAL REQUIRES 9V DC NEGATIVE CENTER. DO NOT USE MORE THAN 9V DC, OR YOUR WARRANTY WILL BE VOIDED.
WATCH THE DEMO HERE